Main content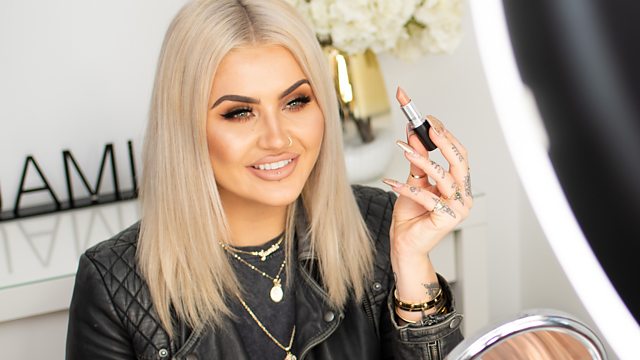 Jamie Genevieve's hectic schedule takes her to England for two important bookings: a Facebook live broadcast followed by a second attempt at a charity skydive.
This episode sees Jamie in England for two back-to-back events. One is a new venture for Jamie doing a Facebook live sales promotion and the other is a second attempt at a charity skydive.
In Essex, Jamie arrives at the cosmetic brand HQ and reveals how these bookings have changed her outlook. She used to be a planner, always wanting to know weeks in advance what was in her diary but now she has learned to be 'more of an easy Jose'. She is in the very same building where the inventor Marconi made the first UK radio transmission, and Jamie takes a photo for her dad, who loves radio.
The event goes well - 10,000 live viewers on Facebook makes the brand team happy and the next day she is driven from Essex into Kent. However, Jamie is concerned about the weather, especially as the first attempt was cancelled due to rain. She just prefers to get the parachute jump done and dusted, so she and Jack both take the health and safety training course at the skydive centre based in an airfield near the Kent coast and then sit and wait for hours.
Eventually they receive bad news - the sky isn't clear enough and it's not safe to do the jump. Jamie announces this to her followers and receives a message saying that maybe it's an omen.
Credits
| Role | Contributor |
| --- | --- |
| Interviewed Guest | Jamie Genevieve |
| Interviewed Guest | Jack McCann |
| Executive Producer | Louise Thornton |
| Executive Producer | Alasdair MacCuish |
| Director | Paul Crompton |
| Production Manager | Lucy Beveridge |
| Editor | Vicky Kilgour |