Main content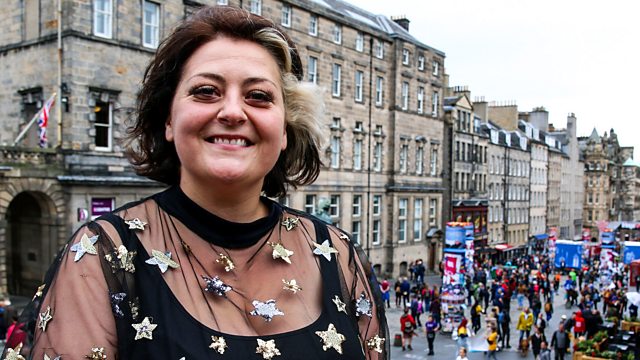 Anglesey-born comedian and director Kiri Pritchard-McLean seeks out the pick of the Welsh shows at the 2019 Edinburgh Festival.
Each year in August, the Scottish capital plays host to one of the biggest gatherings of Welsh performers and artists anywhere in the world. It is a stamina-sapping month of spectacle, noise and emotional highs and lows for performers and audiences alike as the world descends on Edinburgh for this unique experience of the arts in full flow.
Kiri Pritchard-McLean - herself a performer and director at this year's Fringe Festival - brings you the best of the Welsh-based comedy, music, dance and theatre shows that have made the trip up to Edinburgh this year.
Writer Beth Granville, who staged her breakthrough Edinburgh show in a real hair salon, meets up with the Welsh performers hoping to get their big break or a five star review which lifts their show above the thousands of others competing for audiences and attention.
And we catch up with Carmarthen comedian Elis James, who cut his comedy teeth in Edinburgh and is back for one more bite.