Main content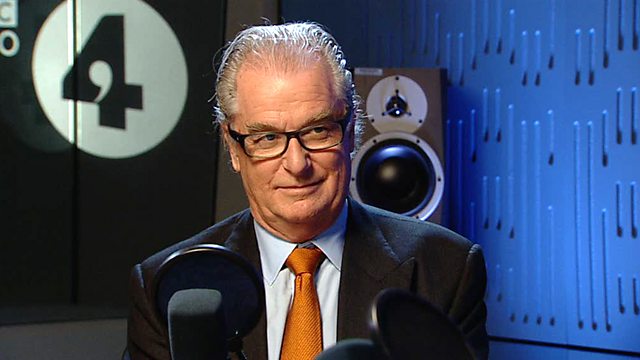 Lord Bell, Paule Marshall, David Koch, Richard Booth
Matthew Bannister on PR executive Lord Bell, writer Paule Marshall, billionaire David Koch and bookseller Richard Booth.
Matthew Bannister on
Lord Bell, the advertising and public relations executive who helped Margaret Thatcher to win three elections.
Paule Marshall, the novelist who wrote about the experiences of black Americans of Caribbean origin.
David Koch, the American billionaire who poured money into right wing political causes.
Richard Booth, the second hand bookseller who was the self-styled King of Hay-on-Wye.
Interviewed guest: David Hopper
Interviewed guest: Michael Cockerell
Interviewed guest: Bonnie Greer
Interviewed guest: Lyn Innes
Interviewed guest: Daniel Schulman
Interviewed guest: Lucia Stuart
Producer: Neil George
Archive clips from: Tim Bell, Booktalk, BBC Parliament 04/12/2012; Coming Soon, Saatchi & Saatchi, 1979; PM, BBC Radio 4 4/05/1979; Newsnight, BBC Two 04/09/2017. Paule Marshall, A stranger in a strange land, Radio 3, 9/04/1993; Praisesong for the widow, Radio 4, 17/05/1993. Richard Booth, Down the River Wye, Radio 4 16/08/1987; BBC Wales News 27/05/88, Jamie Owen's Wales, Radio Wales, 06/11/2013.
Lord Bell
Born 18 October 1941; died 25 August 2019, aged 77.

Last Word spoke to co-author of Biography David Hopper and journalist and broadcaster Michael Cockerell.
Paule Marshall
Born 9 April 1929; died 12 August 2019, aged 90.

Last Word spoke to playwright, author and critic Bonnie Greer and emeritus professor of postcolonial literatures Lyn Innes.
Daniel Koch
Born 3 May 1940; died 23 August 2019, aged 79.

Last Word spoke to journalist and author Daniel Schulman.
Richard Booth
Born 12 September 1938; died 20 August 2019, aged 80.

Last Word spoke to his step-daughter Lucia Stuart.