Main content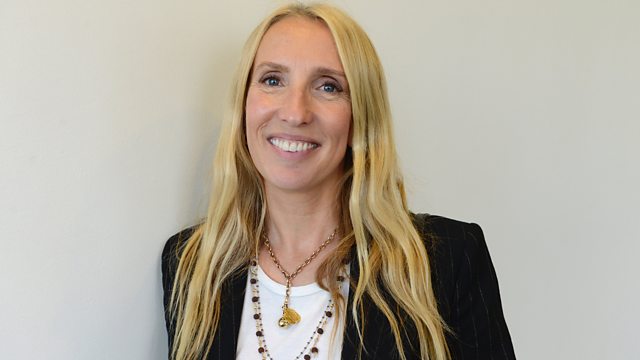 Director Sam Taylor-Johnson, Actor and model Cara Delevingne
Film director Sam Taylor-Johnson, actor Cara Delevingne, plus new research into the profiles of men who kill their partners that could save lives.
The artist Sam Taylor-Johnson began her career as a photographer, part of the Young British Artists set. She moved into film and became a household name when she took the helm of Fifty Shades of Grey. She talks about her new film A Million Little Pieces, based on a story by James Frey , the challenges for women in the industry and what it's like directing your husband's love scenes.
Cara Delevingne is one of the most recognisable faces in the world with over 43 million followers on Instagram alone. She's spoken openly about her sexuality and issues with severe depression. She began modelling when she left school but is now is concentrating more on her acting career. She plays the lead role in a new Victorian fantasy drama series Carnival Row. She joins Jenni to discuss her role as Irish 'faery' Vignette Stonemoss opposite human detective Rycroft Philostrate played by Orlando Bloom.
Plus new research into the profile of men who kill their partners that could save lives. And we take a trip to Looe Island - now owned by the Cornwall Wildlife Trust - for a bit of seal watching and hear from Claire Lewis and her partner John who's the warden.
Presenter: Jenni Murray
Producer: Beverley Purcell
Guest: Sam Taylor-Johnson
Guest: Cara Delevingne
Guest: Dr Jane Monckton
Last on
Broadcast

Podcast
Women's voices and women's lives - topical conversations to inform, challenge and inspire.