Main content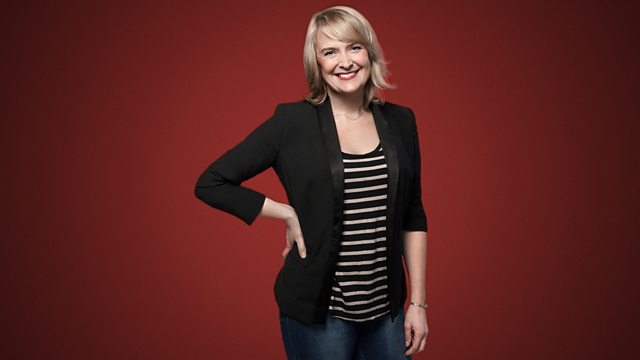 Beethoven, Bach and Poulenc from Schwetzingen
Sounds from Schwetzingen Festival with Sarah Walker. Today Beethoven, Bach and Poulenc with the Mandelring Quartet, cellist Jean-Guihen Queryas and Soprano Christiane Karg.
Schwetzingen Festival 2019
Presented by Sarah Walker
Is there a day in the year when there isn't a concert going on somewhere in Schwetzingen? This medium sized town in western Germany plays host to every conceivable form of music making, and this week's Lunchtime Concerts offer a selection from this year's Spring Chamber Music Festival.
The festival attracts the finest musicians and this week we'll hear three of the top International string quartets, the Mandelring Quartet, the Casals Quartet and the Chiaroscuro Quartet, as well as a Trio made up of violinist Daniel Sepec, viola player Tabea Zimmermann and cellist Jean-Guihen Queryas. And he also turns up in part of a solo recital with a Bach Cello Suite.
We also feature soprano Christiane Karg singling some delicious French chanson by Poulenc and Claude Arrieu, all settings of the poet Louise Lévêque de Vilmorin. Poulenc said that he found in Louise's poetry "a sort of sensitive impertinence, libertinage, and an appetite".
Louise Lévêque de Vilmorin, who died in 1969 had a colourful life, married in the 1920's to an American who owned Las Vegas, in the 30's to a Hungarian playboy before becoming mistress to Duff Cooper, the British ambassador to France after the second world war. This is not to say she was defined by the men she partnered, but to show the kinds of circles she moved in, her gifts of observation and a typically French style that drew Poulenc to her poetry.
Claude Arrieu was a French composer of all sorts of music from Radio to Opera, but she was particularly attracted to Song, and settings of her contemporaries and is an ideal companion in these songs to Poulenc. She died in 1990.
Beethoven: String Quartet No. 9 in C, Op.59 No.3 'Razumovsky'
Mandelring Quartet
Bach: Cello Suite No.3 in C, BWV.1009
Jean-Guihen Queryas (cello)
Poulenc: Trois poèmes de Louise Lévêque de Vilmorin
Christiane Karg (soprano)
Justus Zeyen (piano)