Main content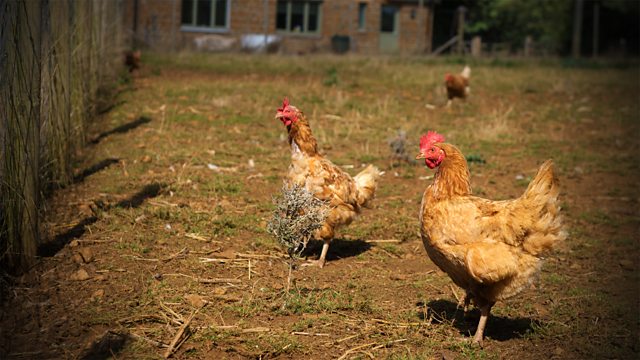 29/08/2019
Emma makes a horrifying discovery and David attempts to keep the peace
Ruth joins David and Pip tending to a sick cow. There's a wedding in the barn on Saturday and she's keen to get everything right for this new venture for Brookfield. Ruth reacts badly to a casual comment from Pip, who beats a retreat. David urges Ruth not to keep pushing Pip away. Later Ruth offers an olive branch to Pip, which relieved Pip readily accepts, and Ruth grits her teeth over her daughter's views on rewilding. Pip gives David the good news; however he has news of his own. Crowthers has gone into administration.
Clarrie arrives back from a shopping trip without Poppy, confessing she left her with Bev while she sorted out a flat tyre. Will panics, but Clarrie assures him Bev will be there any minute. When Bev arrives alone, Will's distraught. Bev assures him Poppy's safe with Jake and Mia. After hearing of Will's recent erratic child care, Bev feels it best that Poppy has some time away. She'll be back on Sunday. Will's inconsolable. He'll never forgive Clarrie for this.
Emma's troubled by the harsh things she said to Will after he tried to kiss her. Tracy has no such compunction. Will's a weirdo and Emma's best steering clear. Emma calls at Greenwood to find Will quietly cleaning his gun. When she spots live cartridges, she declares Will's scaring her.