Main content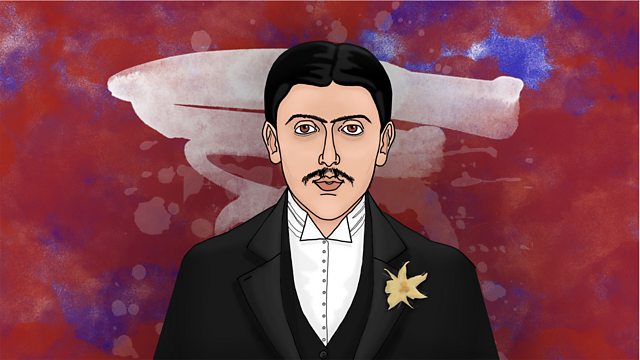 Marcel Proust's allegorical contemplation on time, memory, art and love. Marcel has an uncomfortable meeting with the Baron de Charlus and is reunited with Albertine Simonet.
Timberlake Wertenbaker's adaptation from the French of Marcel Proust's allegorical reflection on time, memory, art and love.
Following a strange and unsettling encounter with the Baron de Charlus, Marcel learns sad news from Swann and receives an invitation to the Princess of Guermantes' party Later, he returns to Balbec where he bumps into Albertine Simonet and her friends, including Andree.
His affections waver between Albertine and Andree before he makes a decision.
At a soiree organised by Madame Verdurin, Marcel meets the young composer and musician, Morel, whom he recognises as the son of a former servant. Morel is unwilling to acknowledge his past as he pursues his new life as a musician and becomes closer to the influential Baron de Charlus who is a loving supporter, but the tailor, Jupien, may know more about the Baron than Madame Verdurin and her circle.
Cast:
MARCEL (narrator) ………Derek Jacobi
MARCEL ………Blake Ritson
MOTHER ………… Sylvestra le Touzel
FRANCOISE ………Susan Brown
SWANN………. Paterson Joseph
DUCHESS DE GUERMANTES (ORIANE) ……… Fenella Woolgar
MADAME VERDURIN …………Frances Barber
MONSIEUR VERDURIN …………Jeff Rawle
DUC DE GUERMANTES (BASIN) ………… Robert Glenister
BARON DE CHARLUS …………Simon Russell Beale
BRICHOT………… Hugh Ross
DOCTOR COTTARD ..... Lloyd Hutchinson
ALBERTINE ………Hattie Morahan
MOREL …………Tom Glenister
JUPIEN …………Ben Crowe
MANAGER…………Finlay Paul
SANIETTE....……. Roger Watkins
SKI…….. Nicholas Armfield
MADAME DE CAMBREMER ………… Emma Amos
LIFT BOY ………Daniel Whitlam
Translated and adapted from the French by Timberlake Wertenbaker
Produced and directed by Celia de Wolff
Production Co-ordinator: Sarah Tombling
Recording and Sound Design: David Chilton and Lucinda Mason Brown
Executive Producer: Peter Hoare
A Pier production for BBC Radio 4