Main content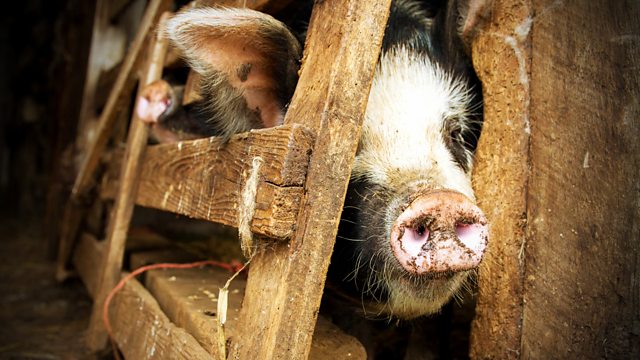 27/08/2019
Will gets the wrong impression and Brian makes a new contact
At the livestock market Brian does a deal on his lambs with Vince Casey from a local meat company. As they chat Vince reveals he runs a big operation. Brian's pleased that what Vince paid today isn't far off what they'd have made through Hassett Hills. Vince touts for more business for Casey Meats direct from Brian, outside of Hassett Hills. But Brian gets a negative response from Adam. Brian concedes the point; it would mean burning their bridges with the co-op.
Brian's sent Jennifer a letter from a Mr O Pressed as a joke. It backfires when she threatens to publish. She reveals she knew the letter was from him all along – she stands by her advice though!
Susan reveals she thinks the Grey Gables ghost is the unhappy spirit of a murdered lover. Relieved Emma's managed to make an excuse for George's non-appearance at Will's. She visits Will for a break from the four walls. Will's pleased to have her company after yet another cajoling visit from Clarrie. He asks Emma to stay for food. They observe it would have been their wedding anniversary today. Reminiscing and laughing, they agree they don't regret marrying one another. Will misreads the signals and tries to kiss Emma. She recoils and he accuses her of leading him on. Horrified, she retorts that she'd just felt sorry for him; none of the children want to spend any time with him. He tells her to get out.