Main content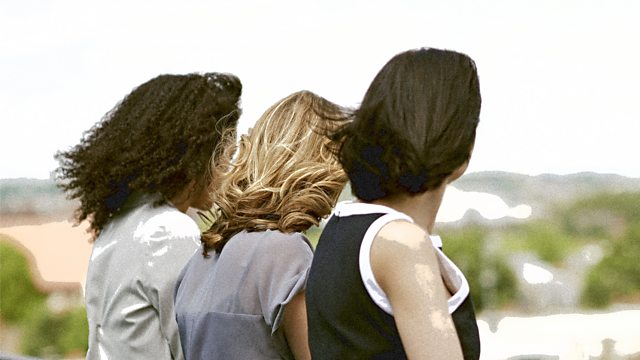 Twelve Weeks
Drama examining the abortion debate from all angles, arguing that choice matters, but all choices have consequences.
A weekend away for college friends turns sour when a deeply personal secret is uncovered.
Jen, Caroline and Sorcha are in their early 40s and have been friends since they met at University 25 years ago. Jen has had a successful but hard-fought career as an architect, married with two children. Caroline is a finance director who has not had the personal life she would have wanted and has a history of expensive failed IVF, while Sorcha is a stay at home mother of three who has not had the career she wanted.
Despite their differences, their friendship is strong. They are funny, clever, sweet women, aware of their privilege and - mostly - good fortune. They come together for a long weekend in Suffolk but, very quickly, an aside causes a huge rift.
Sorcha and Jen, it turns out, went away together for a weekend six months ago without inviting Caroline. Jen was recovering from a termination and needed some time out with a friend. The weekend was a secret as the two knew Caroline would disapprove of Jen's actions.
The drama examines the abortion debate from all angles, arguing ultimately that choice matters — but that all choices have consequences. Underneath the surface, it's a story about the intensity and allegiances of female friendships and how they charge over time, about jealousy and maternal identity and the tensions between women who appear to have had the family life they wanted and those who feel they haven't. And it's about whether a lifelong friendship can survive a lie — even if it was a lie designed to protect you.
It also poses the question as to whether, long-term, we can be friends with people who fundamentally disagree with us or even disapprove of us.
Cast:
Jen........................Flora Montgomery
Caroline..............Jane Slavin
Sorcha.................Nimmy March
Anne....................Barbara Flynn
Alex......................Oliver Le Sueur
Doctor.................Viv Groskop
Writer: Viv Groskop
Directed by Eoin O'Callaghan
A Big Fish Radio production for BBC Radio 4
Last on
Broadcasts