Main content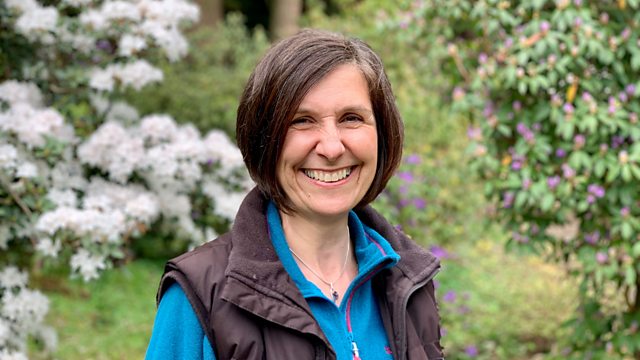 Re-planting daffodils, hedge trimming and leek rosti
The students at the National Trust for Scotland's School of Heritage Gardening give Nicola Singleton some seasonal tips. Kirsten Gilmour is in the kitchen with a leek rosti recipe.
Nicola Singleton visits Threave Garden near Castle Douglas where the National Trust for Scotland has its School of Heritage Gardening.
Threave is home to more than 400 varieties of daffodils and the students show us how to lift, spit and re-plant the bulbs.
With the summer growth needing taken care of, there's a masterclass in hedge trimming. If you're own garden is a bit smaller than a National Trust property, Carole Baxter has advice on introducing miniature hedges.
Over in the nursery chillies from around the world are being grown. We meet Neil Ferguson who uses them to make chutney and sauces.
Chef Kirsten Gilmour uses some fresh leeks to make a rosti.
Leek rosti by Kirsten Gilmour