Main content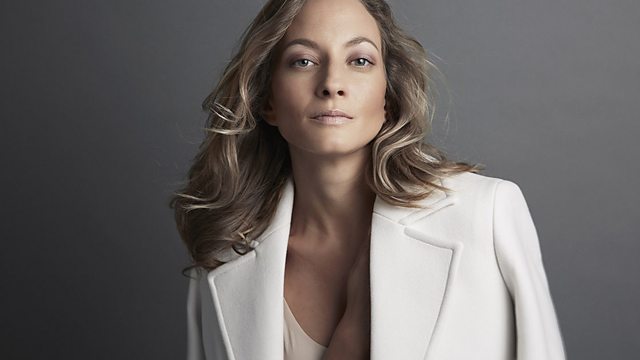 Christiane Karg and Gerold Huber
Soprano Christiane Karg joins pianist Gerold Huber for a recital of Schubert lieder, live from the Queen's Hall in Edinburgh.
German soprano Christine Karg joins pianist Gerold Huber in a recital of Schubert song live from the Edinburgh International Festival. They begin with Schubert's setting of Schiller and Goethe poetry recounting stories of Greek Gods, myths and princesses. After the interval we'll hear a selection of Schubert's Mignon lieder taken from Goethe's writings of a young Italian girl abducted from her home. Christine closes her recital with Schubert's early settings of Goldoni and Metastasio written during his teenage studies with Salierei. Presented by Kate Molleson.
Schubert: Strophe aus "Die Götter Griechenlands" D 677
Schubert: Ganymed D 544
Schubert: Memnon D 541
Schubert: Iphigenia D 573
Schubert: Klage der Ceres D 323
11:35:
Interval: Simon Rattle and the City of Birmingham Symphony Orchestra perform John Adams: Harmonielehre
11:55
Schubert: Mignon D 321
Schubert: Nur wer die Sehnsucht kennt D 877
Schubert: Heiß mich nicht reden 726
Schubert: So lasst mich scheinen 727
Schubert: La pastorella al prato
Schubert: 4 Lieder nach Metastasio 688d
Schubert: Vedi, quanto adoro D 510
Christiane Karg (soprano)
Gerold Huber (piano)
Presenter: Kate Molleson
Producer: Laura Metcalfe
Featured in...
We broadcast more live and specially-recorded concerts and opera than any other station.