Main content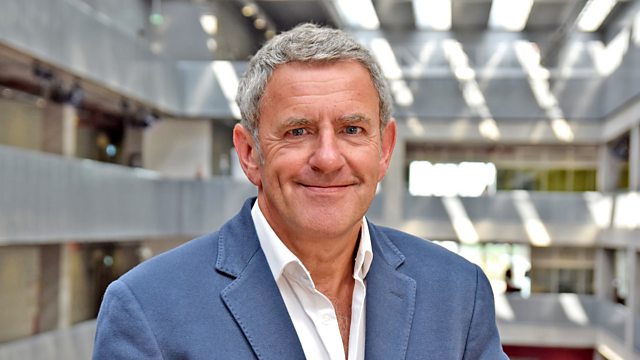 With Stephen Jardine - 19/08/2019
Are you prepared to work until you are 75?
PHONE-IN
The state pension age should rise to 70 by 2028 and to 75 by 2035 to help boost the UK economy, according to a new report. The Centre for Social Justice think-tank, headed by Tory former leader Iain Duncan-Smith, said evidence suggests the UK is "not responding to the needs and potential" of an ageing workforce - with hundreds of thousands of people aged 50-64 deemed "economically inactive".
Are you prepared to work until you're 75?
Also on the show....
FAKE GRASS
The world of artificial turf is booming but it's sparked intense debate in the world of horticulture with some calling artificial grass 'horrendous'....is artificial grass the answer to your gardening woes?
OCD VETERAN
We speak to the former RAF serviceman about why he got help after suffering with OCD for over 10 years.
CATS VAKAY
Cat Harvey goes on another vacation - destinations you've possibly never considered before for a short break - this week Northumberland!
DOGFISHING
What is Dogfishing and is it ever ok?
TECH TALK
Carrie Marshall and Louise Blain are back for another round of tech news just after 11.
TEETOTAL STUDENTS
Student Union bars are closing amid plummeting sales – we find out why students are looking beyond booze for a night out.
AGEISM
Mental health experts say that they are increasingly concerned by everyday ageism. According to recent research, more than a third of people admit that they have discriminated against others because of their age. Is ageism the last acceptable form of discrimination?
MEETINGS
According to a new survey, Britain is in the midst of a meetings 'epidemic' with the average worker now spending 213 hours a year — or 26 working days — stuck in them. How do we make meetings great again?
Clips