Main content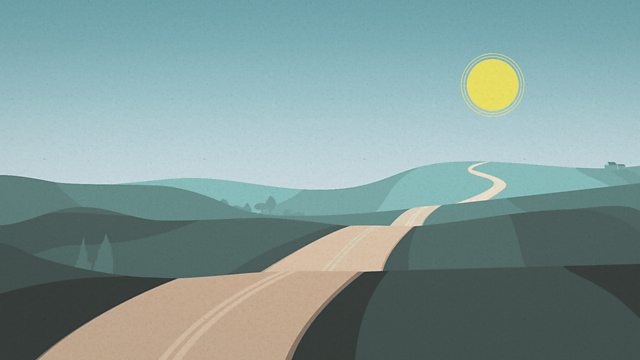 Life Rafts
Down the river, over the flood and out to sea with Winnie the Pooh, migrants, fire ants and caterpillars to the airs of Britten, Fanshawe, Baaba Maal, Armatrading and Boulanger.
Life Rafts can be made of anything – from an empty honey jar to a planet called Earth. Stowaways on rafts can have unexpected consequences. Rafters require common sense on board. Strictly Speaking. That said, Life Rafts are good for most things. A few bits and pieces of suitable strength and buoyancy properly lashed together will provide hours of splashy pleasure on a shallow pond or stream. Or, on the right current, get you across the Pacific. They can certainly make the difference between life and death – just ask a Fire Ant. Or Noah. Or yourself. With music from David Fanshawe, Baaba Maal, Joao Gilberto, Rachel Porter, Elena Kats-Chernin, Herbie Hancock and more.
With the voices of Alia Alzougbi and Shaun Mason.
READINGS:
Mary Coleridge - I Had a Boat
Thor Heyerdahl - The Kon-Tiki Expedition by Raft Across the South Seas
R M Ballantyne - Man on the Ocean: A Book about Boats and Ships
Michael Rosen - The Raft
Anne Carson - Short Talk on the Total Collection
Julian Barnes - A History of the World in 10½ Chapters
Ken Thompson - Where do Camels Belong by Ken Thompson
Alfred Russel Wallace - The Geographical Distribution of Animals
Rachel Rooney - Survival Advice from a Caterpillar
Robert Crawford - Crannog
Bert Hölldobler, Edward O. Wilson - The Ants
Dina Nayeri - The Ungrateful Refugee
Daniel Trilling - Lights in the Distance
A A Milne - Winnie the Pooh
Edward Lear - The Jumblies
Yann Martel - Life of Pi by Yann Martel
Emily Dickinson - "'Hope' is the Thing with Feathers'
Sir Ernest Shackleton - South!
Kathleen Jamie - The Blue Boat
Lola Ridge - Interim
Mark Twain - Huckleberry Finn
James Carter - Who Cares? (by permission of the poet and forthcoming in Weird, Wild and Wonderful by James Carter (Otter-Barry Books 2021)
Producer: Jacqueline Smith
Music Played
Timings (where shown) are from the start of the programme in hours and minutes
Mary Coleridge

I Had a Boat, read by Alia Alzougbi

Thor Heyerdahl

Independence Day from ' The Kon-Tiki Expedition by Raft Across the South Seas', read by Shaun Mason

R. M. Ballantyne

First Rafts from ' Man on the Ocean: A Book about Boats and Ships', read by Alia Alzougbi

Michael Rosen

The Raft, read by Shaun Mason

Anne Carson

Short Talk on the Total Collection, read by Alia Alzougbi

by Julian Barnes

Selection of the Animals from 'A History of the World in 10½ Chapters', read by Shaun Mason

Ken Thompson

Long-distance animal dispersal from 'Where do Camels Belong', read by Alia Alzougbi

Alfred Russel Wallace

Vegetation Rafts from 'The Geographical Distribution of Animals', read by Shaun Mason

Rachel Rooney

Survival Advice from a Caterpillar, read by Alia Alzougbi

Robert Crawford

Crannog read by Shaun Mason

Bert Hölldobler and Edward O. Wilson

Fire Ant Rafts from 'The Ants', read by Alia Alzougbi

Bert Hölldobler and Edward O. Wilson

Fire Ant Rafts from 'The Ants', read by Alia Alzougbi

Dina Nayeri

One night's journey from 'The Ungrateful Refugee', read by Alia Alzougbi

Daniel Trilling

Another night's journey from 'Lights in the Distance', read by Shaun Mason

A. A. Milne

The Escape from 'Winnie the Pooh', read by Alia Alzougbi

Edward Lear

The Jumblies (extract), read by Alia Alzougbi

Yann Martel

Survival Manual from 'Life of Pi', read by Shaun Mason

Emily Dickinson

'Hope' is the Thing with Feathers, read by Alia Alzougbi

Sir Ernest Shackleton

On board the James Caird from 'South! - the story of Shackleton's last expedition 1914–1917', read by Shaun Mason

Kathleen Jamie

The Blue Boat, read by Alia Alzougbi

Lola Ridge

Interim, read by Alia Alzougbi

Mark Twain

Star watching from 'Huckleberry Finn', read by Shaun Mason

James Carter

Who Cares?, read by Alia Alzougbi - by permission of James Carter (from the forthcoming Weird, Wild and Wonderful - Otter-Barry Books, 2021)