Main content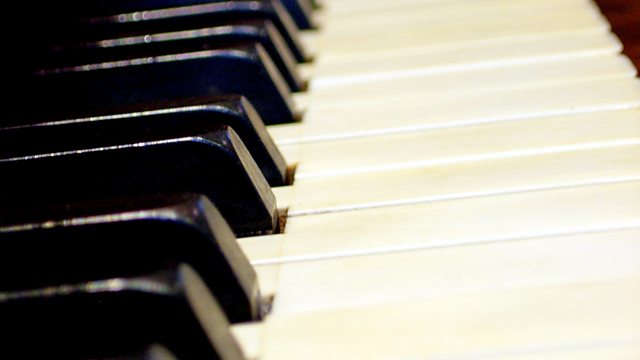 Arod Quartet, Alessandro Fisher and Simon Höfele
The Arod Quartet perform a divertimento by Mozart, Alessandro Fisher sings Michael Head and Simon Höfele plays Théo Charlier's Solo de Concours No 2.
Kate Molleson celebrates the prodigious talents of Radio 3's current New Generation Artists. Today's programme features the Arod Quartet, Alessandro Fisher and Simon Höfele, as well as a couple of miniatures from Katharina Konradi and Mariam Batsashvili, who performs Clara Schumann's Piano Concerto in tomorrow night's Prom.
Mozart: Divertimento in D major K136
Arod Quartet
Clara Schumann: Liebeszauber Op 13 No 3
Katharina Konradi (soprano), Eric Schneider (piano)
Liszt: Andantino 'Madrigal' from no. 5 of Consolations S.172
Mariam Batsashvili (piano)
Michael Head: Over the rim of the moon
Alessandro Fisher (tenor), Ashok Gupta (piano)
Théo Charlier: Solo de Concours No. 2
Simon Höfele (trumpet), Magdalena Müllerperth (piano)
Featured in...
We broadcast more live and specially-recorded concerts and opera than any other station.