Main content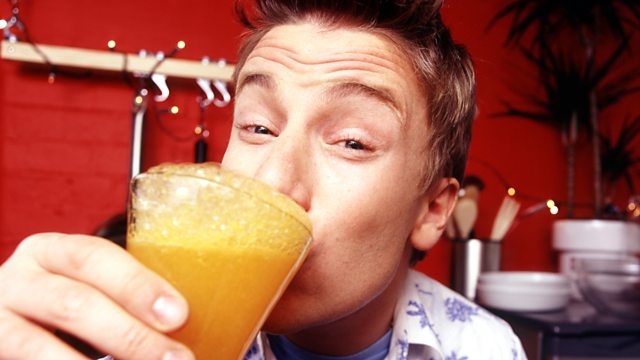 Jamie Oliver: A Life Through Food Part I
From 'The Naked Chef' to the collapse of 'Jamie's Italian'. Jamie Oliver opens up to Sheila Dillon on his last 2 decades. Part I: Then and now.
On the anniversary of TV series 'The Naked Chef', Jamie Oliver talks to Sheila Dillon about two controversial decades dominating food on our TV screens and online, our home cooking, and dining out.
In a two-part programme, Jamie, arguably the UK's most successful food entrepreneur, reveals where it all went wrong with ill-fated restaurant chain 'Jamie's Italian'; the restaurants were supposed to disrupt mid-market dining, but after more than a decade, the chain collapsed in May.
He takes Sheila back to his childhood home, above his dad's Essex pub restaurant where his life in professional kitchens began, clearing up fag ends and polishing urinal pipes. Cooking, the only thing he was "any good at" would propel him into the restaurant scene of 1990s London, and eventually onto our TV screens.
This is the first part of two programmes on Jamie Oliver's Life Through Food. Part two will be broadcast on Sunday 25th August 2019.
Presented by Sheila Dillon
Produced by Clare Salisbury
Last on
Arguably the UK's most successful food entrepreneur opens up.
Broadcasts