Main content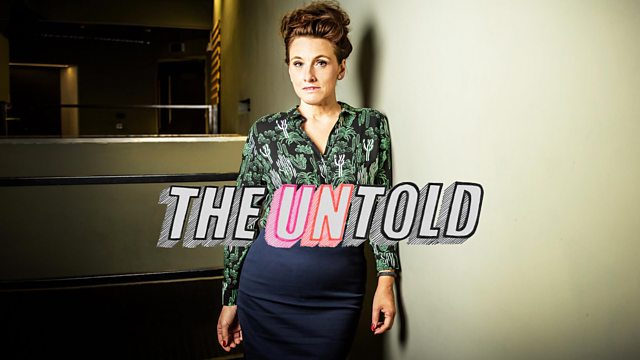 The Untold Storytelling Festival
Line of Duty's Jed Mercurio leads programme-makers, contributors and writers in a discussion of modern storytelling, from R4's The Untold to TV's Sex Education. Grace Dent chairs
Grace Dent leads a discussion about modern storytelling on radio and television, in fact and fiction. Joining Grace on stage in front of an invited audience at the BBC Radio Theatre are Line of Duty's creator, Jed Mercurio, factual podcast maker Jennifer Forde, leading drama executive and writer John Yorke, novelist Chibundu Onuzo, and TV writer Laurie Nunn. How does factual storytelling differ from fiction? How is the vogue for real-crime podcasts changing the storytelling landscape and just why did Jed Mercurio kill off one of his leading characters half way through Bodyguard?
At the heart of the discussion are the editor, producers and some of the most memorable contributors from Radio 4's The Untold. Featuring heart-stopping moments from the first 100 episodes, 'The Untold' Storytelling Festival showcases how the team behind Radio 4's home of real-life storytelling deploy the finest skills of contemporary audio production to follow people as they face life-changing decisions.
Producer Emma Kingsley
Last on
8 Reasons why it just might be, from the BBC Radio's Documentaries editor, Philip Sellars
Programme Credits
West Cork, written by Sam Bungey and Jennifer Forde, Audible Originals.
Sex Education, created by Laurie Nunn, Eleven / Netflix.  
Line Of Duty, written by Jed Mercurio, BBC Drama Productions / World Productions.
Bodyguard, written by Jed Mercurio, World Productions / BBC.  
Broadcast