Main content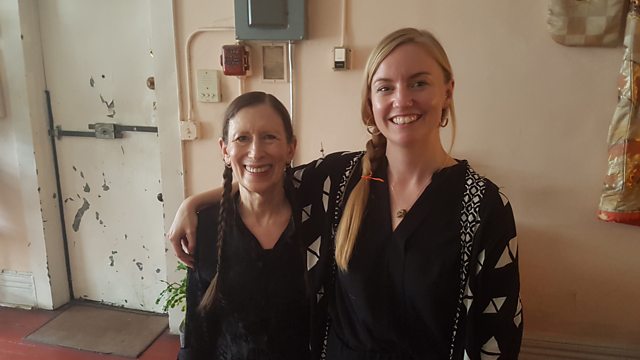 Meredith Monk with Jennifer Lucy Allan
Composer and pioneer of extended vocal technique Meredith Monk shares thoughts about music and her remarkable career in an intimate conversation with presenter Jennifer Lucy Allan.
It's an honour to welcome composer Meredith Monk to Late Junction as a guest, to swap rare music recommendations with presenter Jennifer Lucy Allan. Along the way, in an intimate and amusing conversation, the pair talk about telepathy and communal singing, the sound of New York and New Mexico, and Meredith's pet turtle Neutron.
Meredith Monk's singular voice has been the key component in the music she has created in a remarkable career spanning nearly sixty years. As well as pioneering in extended vocal technique, she has been an innovative creative force in dance, film, and installation art too. Well into her seventies, Monk still tours her new works internationally. In 2015 she was honoured with the award of the National Medal of the Arts from President Obama. Yet, for all her success, she says that composing music is still as difficult as it ever was.
Produced by Jack Howson.
A Reduced Listening Production for BBC Radio 3.
Featured in...
We broadcast more live and specially-recorded concerts and opera than any other station.