Main content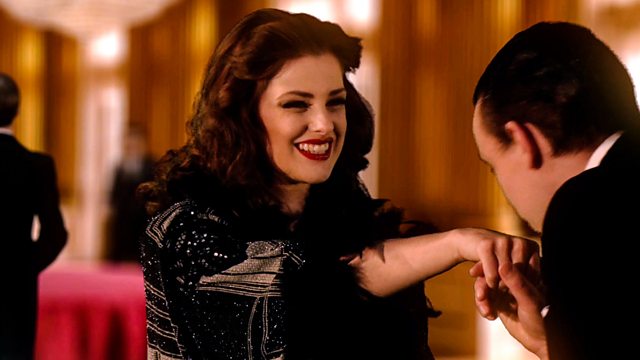 Jim Al-Khalili uncovers the fascinating story of the smartphone. It would take a Hollywood star, a missed vacation and a Roman siege to give us the device that defines our age.
Jim Al-Khalili and a team of experts investigate the fascinating story of the smartphone. It took a Hollywood star, a missed holiday and a Roman siege to give us the device that connects us all.
In 133BC, Greek tutor Polybius updates the method the Roman army uses to communicate. His system uses fire to spell out words. It is the world's first encrypted communications system.
In 1825, Samuel Morse is far away from home when he receives a letter telling him that his wife is dying. By the time he gets back, she is already buried. Determined to find a faster way to communicate, Morse learns about electricity. His invention sends pulses of current down a wire and records them at the other end - in morse code. But how do you send the human voice along a wire? We trace the legal shenanigans surrounding the invention of the telephone, including the courts that finally decide in Alexander Graham Bell's favour.
In 1894, Guglielmo Marconi hears how electrical sparks can cause something to travel invisibly through thin air. Marconi uses this principle to send 'radio' messages.
During World War Two, the need for secure communications leads to the forerunner of the first digital communication system, but it is not until the invention of the microchip by a bored employee at Texas Instruments that the device can be made small enough to carry in a pocket.
The cell phone's success triggers a new problem – a lack of network capacity. Enter a system conceived by 1940s Hollwood actress Hedy Lamarr. Inspired by a pianola, her design sends information over several frequencies called spread spectrum. In the 1990s, the idea increases network capacity 20-fold. It is called 2G. Then, with the internet, phones are used for more than just voice calls; they can send messages and pictures too. A new generation of smartphones will soon connect us just by thinking - the ultimate interface with the world.
Credits
| Role | Contributor |
| --- | --- |
| Presenter | Jim Al-Khalili |
| Interviewed Guest | Saul David |
| Interviewed Guest | Nadya Mason |
| Interviewed Guest | Jim Meigs |
| Interviewed Guest | Danielle George |
| Interviewed Guest | Tan Le |
| Interviewed Guest | Philippe Kahn |
| Executive Producer | Iain Riddick |
| Executive Producer | Ben Bowie |
| Director | Sean Smith |