Main content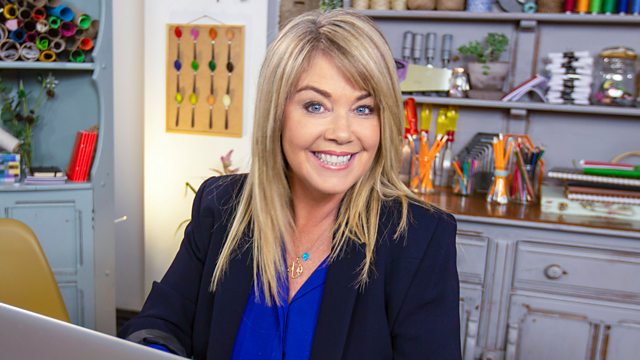 Episode 12
This week the customers unbox, test and score a unique backpack, a rotating wrist torch and a craft game. But only one can win the Customer is Always Right trophy.
In the twelfth episode of this new series, three entrepreneurs come together to discover what our customers think of their precious products. They're nervous, but ready to watch the customers unboxing, testing and giving their feedback on what they like, dislike and what they think could be improved for each invention.
In today's episode, we meet David, Mark and Hayley, all hoping to get a high score from our customers to become today's winner.
David's invention is a backpack with a twist. By pulling an attached cord, the backpack swings down allowing the user to pull it round to the front to access the bag, whilst still staying attached to the back by the straps.
Mark's invention is a rotating wrist torch which allows both hands to be free whilst lighting the way whether you are in a loft, under the car bonnet or walking the dog in the dark. The torch contains different coloured lights and settings for vision and safety.
Hayley loves to craft and has turned her hobby into her business. Her favourite of all is her button making set which challenges users to build little characters from the buttons provided - child friendly with no glue, scissors or needles required.
At the end of the episode, presenter Lucy Alexander reveals who has come third, second and first place, and presents the winner with the Customer is Always Right winner's trophy.
Credits
| Role | Contributor |
| --- | --- |
| Presenter | Lucy Alexander |
| Production Manager | Emily Ricketts |
| Executive Producer | Elspeth O'Hare |
| Series Producer | Jenifer Gilroy |