Main content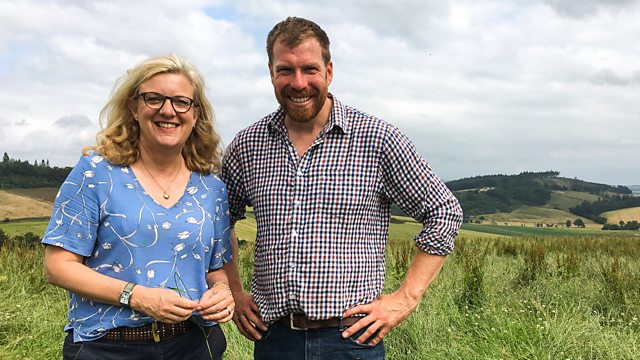 Perthshire
Countryfile visits Perthshire, where Matt visits Cultybraggan, a former prisoner of war camp that is now a thriving community of artisans and food producers.
Matt, Charlotte and Steve are in Perthshire, where Matt visits Cultybraggan, a former prisoner of war camp that is now a thriving community of artisans, craftspeople and food producers. He hears about its past and meets people who remember it during wartime. Charlotte jumps in a kayak and takes to the water on a wildlife safari. She goes beaver spotting and hears how they're becoming a big tourist attraction. She also tries her hand at stand-up comedy when she meets 'Farmer Jim' Smith, the farmer-turned-comedian famed for his wry look at the farming life. Steve meets the ladies growing tea in the south Highlands and learns the art of making the perfect cuppa, Tom looks at the hidden threat from microplastics in animal feed, and Adam is in Kent meeting the blackcurrant farmer rising to the challenge of climate change.
Cultybraggan Camp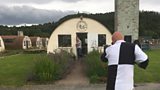 Matt visits Cultybraggan, Scotland's only remaining former prisoner of war camp. 
It's one of the best preserved in Europe and has a fascinating story to tell. 
Matt meets some of the local residents who remember soldiers arriving, and find out what life was like on the camp from Glasgow University lecturer Dr Iain Banks.
And he finds out about what goes on at Cultybraggan today, meeting local business and organisations that are helping to preserve the site and secure its future.
Kayak Safari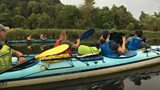 Charlotte embarks on a wildlife safari along the River Tay. 
Travelling by kayak, she's on the lookout for Scotland's newest native species, the Eurasian Beaver. 
Hunted to extinction in the 16th Century, the beaver has now been officially reintroduced to the UK. 
Will Charlotte catch a glimpse of these slippery creatures?
Hidden Farm Plastic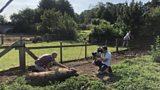 Tom explores how plastic waste isn't just a cause for concern in our oceans but also on our land - often hidden in surprising places.  
He meets a dog walker in Hertfordshire who witnessed a field being spread with shreds of plastic - only to discover it's perfectly legal for compost to be contaminated with rubbish.
Meanwhile, a Lincolnshire farmer reveals how he found plastic in his pig feed - again a situation allowed by current industry standards.
Tom meets the food recyclers using unwanted bakery products in animal feed to find out what's being done to keep the food chain plastic-free...
Scottish Tea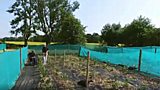 When you think of tea-growing, you might imagine the lush green fields of Sri Lanka or India.
However, a group of tea enthusiasts have chosen a rather different landscape to try their hand at producing the UK's favourite drink.
Steve meets Beverley Wainwright, founder of The Tea Factory. 
She has set up at Comrie Croft and produces home-grown tea at the factory. 
We find out how it all began, and what makes the perfect cuppa...
Farmer Jim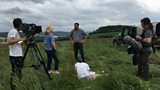 Charlotte is on Stralochy Farm with Jim Smith, a third generation farmer here. 
But Jim has found a rather different furrow to plough. 
When he's not training his sheepdog pup or looking after the farm's newest arrivals, he can be found touring Scotland on the stand-up comedy circuit or on screen in a starring role in BBC Scotland's "The Farm". 
Charlotte finds out how this funny farmer made the move from wellies to telly.
Credits
| Role | Contributor |
| --- | --- |
| Presenter | Matt Baker |
| Presenter | Charlotte Smith |
| Presenter | Steve Brown |
| Presenter | Tom Heap |
| Presenter | Adam Henson |
| Series Producer | Joanna Brame |
| Executive Producer | Bill Lyons |