Main content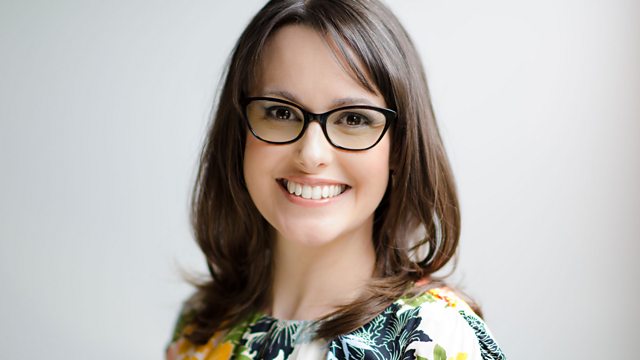 Prom 34 repeat: West–Eastern Divan Orchestra
Another chance to hear Prom 34: Daniel Barenboim conducts the West-Eastern Divan Orchestra in Schubert, Lutoslawski and, with Martha Argerich, Tchaikovsky's Piano Concerto No 1.
Afternoon Concert with Hannah French.
Another chance to hear the West–Eastern Divan Orchestra with conductor Daniel Barenboim and pianist Martha Argerich in Schubert, Tchaikovsky and Lutosławski
Presented by Kate Molleson at the Royal Albert Hall, London
Franz Schubert
Symphony No. 8 in B minor, 'Unfinished'
Pyotr Ilyich Tchaikovsky
Piano Concerto No. 1 in B flat minor
c.3pm
interval
c.3.20pm
Witold Lutosławski
Concerto for Orchestra
Martha Argerich (piano)
West–Eastern Divan Orchestra
Daniel Barenboim (conductor)
Daniel Barenboim and his West–Eastern Divan Orchestra return to the Proms with a programme of emotion and sensation.
Legendary Argentine pianist Martha Argerich is the soloist in Tchaikovsky's Piano Concerto No. 1 – an outpouring of Romantic intensity sustained from the arresting opening chords right through to the thrilling finale.
Polish folk dances pulse through Lutosławski's vibrant Concerto for Orchestra, with its echoes of Stravinsky and Bartok. Its bracing rhythmic energy and reticent beauty offer the perfect foil to the melodic richness of Tchaikovsky's concerto.
Followed by performances by the Aurora Orchestra of works by winners of the Proms Inspire Competition.