Main content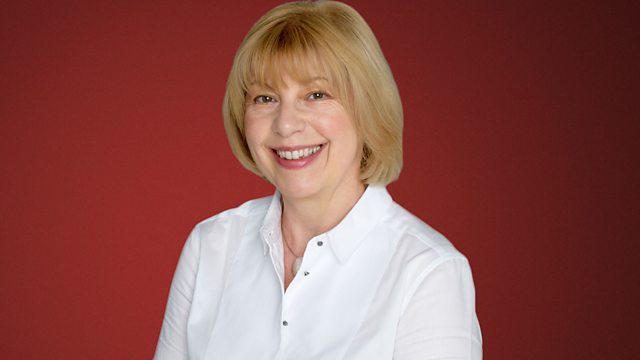 Prom 31 repeat: Brahms, Bruckner and Strauss & The Anvil by Emily Howard
The Philharmonia with Lisa Davidsen and Esa-Pekka Salonen, in music by Brahms, Strauss and Bruckner
Afternoon Concert with Penny Gore
Another chance to hear the Philharmonia with Lise Davidsen and Esa-Pekka Salonen, in music by Brahms, Strauss and Bruckner
Presented by Ian Skelly at the Royal Albert Hall, London
Brahms: Variations on the St Anthony Chorale
Strauss: Four Songs, Op. 27
c.2.45pm: Interval: Proms Plus Talk: William Mival considers Bruckner's symphonic techniques
c.3.05pm: Bruckner: Symphony No 4 in E flat major 'Romantic'
(1878–80 version, ed. Nowak)
Lise Davidsen, soprano
Philharmonia Orchestra
Esa-Pekka Salonen, conductor
Esa-Pekka Salonen and the Philharmonia Orchestra perform a programme of Austro-German orchestral classics with Bruckner's 'Romantic' Symphony at its heart. Soprano Lise Davidsen joins them for a sequence of Strauss songs including the ecstatic 'Morgen!'.
c.4.15pm Emily Howard: The Anvil
Text by Michael Symmons Roberts
(BBC / Manchester International Festival commission - world premiere)
Kate Royal (soprano)
Christopher Purves (baritone)
BBC Singers
Halle Choir
Halle Youth Choir
Halle Ancoats Community Choir
BBC Philharmonic
Ben Gernon (conductor)
Two hundred years ago today more than 60,000 people travelled from all over the North West of England to St. Peter's Square just a couple of hundred yards from where the Bridgewater Hall stands today. They came united in their wish for the right to vote. As speeches began troops, some on horse-back descended on the crowd killing 15 people and injuring more than 600. The Peterloo Massacre as it became known was a pivotal moment in Britain's road to democracy. The Anvil was Commissioned by Manchester International Festival and the BBC to commemorate the events of the day and performed at this year's Manchester International Festival, at the Bridgewater Hall, as part of a day of performance, music and poetry.
Last on

Broadcast