Main content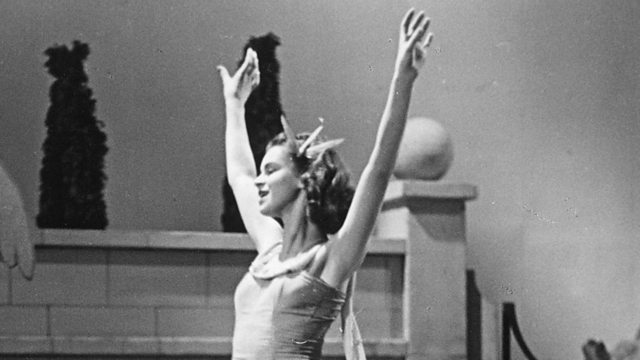 Julia Farron OBE, Nuon Chea, June Fraser, Marcel Berlins
Julian Worricker on Cambodian politician Nuon Chea, ballerina Julia Farron OBE, graphic designer June Fraser and lawyer and broadcaster Marcel Berlins.
Pictured: Julia Farron
Julian Worricker on:
The Cambodian political leader, Nuon Chea, who was found guilty of genocide and crimes against humanity during his time as a member of the Khmer Rouge....
Julia Farron, a dancer with the Royal Ballet, who's been described as a great performer of virtuoso roles....
The pioneering graphic designer, June Fraser, whose work has influenced so many of the logos and packaging we're familiar with today....
And Marcel Berlins, lawyer, broadcaster and critic who presented Law in Action on Radio 4 for sixteen years....
Interviewed guest: Rob Lemkin
Interviewed guest: Jane Pritchard
Interviewed guest: Zoe Cull
Interviewed guest: Mike Ripley
Producer: Neil George
Archive clips from: Enemies of the People, directed by Rob Lemkin, Old Street Films 2009; Extraordinary Chambers in the Courts of Cambodia 05/12/2011; BBC News 19/09/2007; John Pilger, Radio 4 16/10/1989; Dancing in the Blitz, BBC Four 05/03/2014; Compulsion, directed by Richard Fleischer, Darryl F. Zanuck Productions 1959; Quote Unquote, Radio 4 15/02/2010; Law in Action, Radio 4 14/07/1989; Round Britain Quiz, Radio 4 05/07/2014; Puzzling Passions, Radio 4 03/10/2000.
Nuon Chea
Born 7 July 1926; died 4 August 2019, aged 93.
Last Word spoke to documentary film maker Rob Lemkin.
Julia Farron OBE
Born 22 July 1922; died 3 July 2019, aged 96.
Last Word spoke to Jane Pritchard, Curator of Dance, Theatre and Performance at the V&A.
June Fraser
Born 30 August 1930; died 5 July 2019, aged 88.
Last Word spoke to her daughter Zoe Cull.
Marcel Berlins
Born 30 November 1941; died 31 July 2019, aged 77.
Last Word spoke to his friend, writer and critic Mike Ripley.