Main content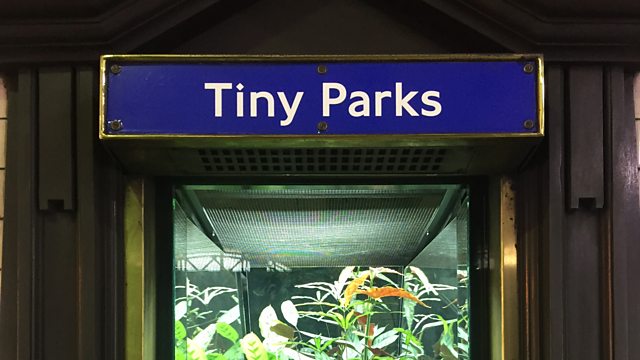 Saltburn
Peter Gibbs and the team of gardening experts are in Saltburn.
Peter Gibbs and the team of gardening experts are in Saltburn. Bob Flowerdew, Matthew Pottage and Bunny Guinness answer this week's questions from green-fingered enthusiasts.
The panellists discuss mysterious strawberry pests and what to do with worm wee, and offer suggestions for a cut flower border in an allotment.
Away from the questions, James Wong goes underground to see the unused ticket offices being transformed into garden spaces.
Producer: Laurence Bassett
Assistant Producer: Rosie Merotra
A Somethin' Else production from BBC Radio 4
Plant List
Questions and time codes are below
Where applicable plant names are listed.
Q1 – I have copious amounts of worm wee from my wormery; is it suitable to use on everything?
(2 minutes 20 seconds)
Q2 – When we went to pick our strawberries, we found them already picked and in small piles beside the plant. What is collecting the strawberries?
(4 minutes 51 seconds)
Q3 – I would like to turn part of my allotment into a Victorian cut flower border – could the panel offer any suggestions?
(6 minutes 25 seconds)
Matthew – Gladioli; spring bulbs (tulips and narcissus).
Bunny – Standard roses; Cornflowers (white and blue); lavender or Germander.
Bob – Dahlia; Chrysanthemum; ferns.
Q4 – I have a Mirabelle plum tree, that flowers in the early spring, then has severe leaf curl in late spring and deformed fruit which drops off. What is causing this?
(9 minutes 45 seconds)
Feature (13 minutes 43 seconds)
Phalaenopsis orchid; Begonia maculata; Calatheas; Maranta
Q5 – Could the panel offer any tips for starting a garden from scratch on boulder clay?
(22 minutes 32 seconds)
Q6 – I have skeletal leaves on my raspberry canes thanks to caterpillars, meaning this year, the raspberries were plentiful but not plump and juicy. Is there a natural remedy or deterrent to stop this happening next year?
(26 minutes 16 seconds)
Q7 – Can the panel suggest some trailing plants to soften a high brick wall (approx. 2.5m/8.2ft high, 9m/29ft long) surrounding a shady courtyard garden.
(34 minutes 5 seconds)
Matthew – Woodwardia unigemmata; Saxifraga umbrosa ('London pride'); Trachelospermum – 'Waterwheel'.
Bunny – Rosa spinosissima ('Scotch rose').
Q8 – I'm growing sweet peppers from seed in a pot in the greenhouse; the plant looks healthy, but the flowers are dropping off. What am I doing wrong?
(37 minutes 7 seconds)
Q9 – In the panel's opinion, which colour welly is best to promote plant growth and enhance gardening pleasure?
(38 minutes 44 seconds)