Main content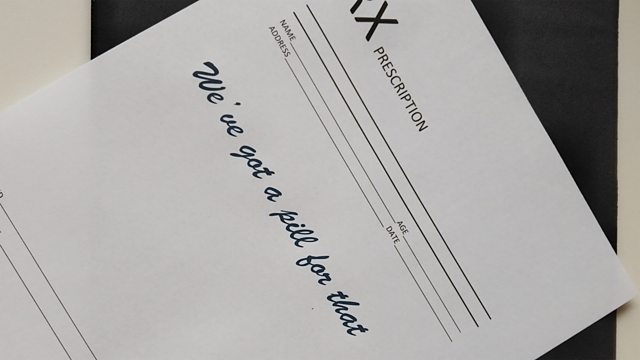 We've Got a Pill for That
A new comedy which shows that even the highly scientific world of pharmaceutical research can be beset by office politics. Can our team find the cure and hit the big time?
New comedy set in a small biotech company. A dedicated team of intensely committed people struggle to discover a cure for the world's most life-threatening diseases - while also struggling to discover a way to get on with each other.
If they can find the wonder drug they're looking for, they'll hit the big time, and the rewards will be huge - in both money and prestige. But the prospect of money can turn even the most scientific of heads.
Starring Patricia Allison, Alex Carter, Sian Clifford, Katherine Jakeways, Stephen Mangan and Karl Theobald.
Written by Tony Sarchet
Produced and Directed by Claire Broughton
A Hat Trick production for BBC Radio 4.