Main content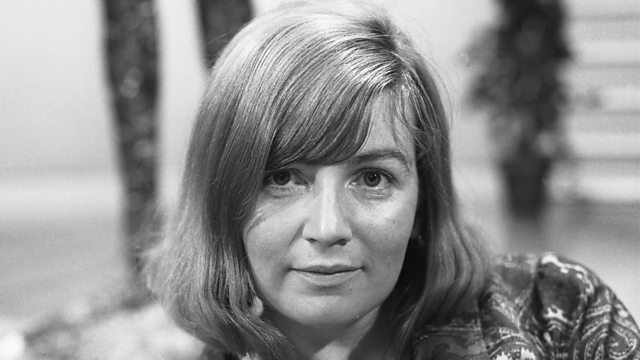 Edna O'Brien's The Country Girls and Rohingya women refugees
The programme discusses a new dramatization of The Country Girls and hear from lives changed by youth work in Off The Rails. Plus life in the camps for Rohingya women refugees.
The Country Girls by the Irish author Edna O' Brien was banned by the Irish Censorship Board and burn publically in her hometown when it was first published in the 1960's. This story of female friendship and the restrictions of rural Irish life for women became a best seller and the first of a trilogy now recognised as an iconic work of twentieth century Irish fiction. BBC Radio 4 is dramatizing all three books and Jenni speaks to Lin Coghlan who has adapted it for radio and the literary critic Alex Clark about the impact of the trilogy and why the description of female friendship and female experience feels contemporary even 50 years after the books were published.
For the last two years hundreds of thousands of men, women and children have left their homes in Myanmar and made a perilous journey to refugee camps in Bangladesh. They're Rohingya Muslims. They have their own language and culture but the government of Myanmar, a Buddhist country, refuses to recognize them. The first exodus began two years ago when Rohingya villages where burned down and civilians, including children under 5, were attacked and killed. But even though some of them have made it to refugee camps in southeast Bangladesh, it can still be risky, especially for teenage girls. Karen Reidy is from UNICEF and joins us from Cox's Bazaar, the world's largest refugee camp.
Stories of lives changed by youth work in our series "Off The Rails". We're talking to young people in danger of getting into trouble and to those who help them back from the brink. Nequela, who is now a senior youth worker sees her teenage self in the young people she works with. Jo Morris joined her as she talked with teenager Shenique who has been working with 'Nix', as she calls Nequela, after repeatedly getting into fights.
Zoo Nation dance company are celebrated for their narrative hip hop dance productions. Their younger company Zoo Nation Youth now has a new show, Tales of the Turntable, which features some of the best young dancers and looks at the early origins of hip-hop, funk and soul, disco, house and rap. Jenni is joined by director and choreographer Carrie-Anne Ingrouille and by dancer Portia Oti.
Presenter: Jenni Murray
Producer: Helen Fitzhenry