Main content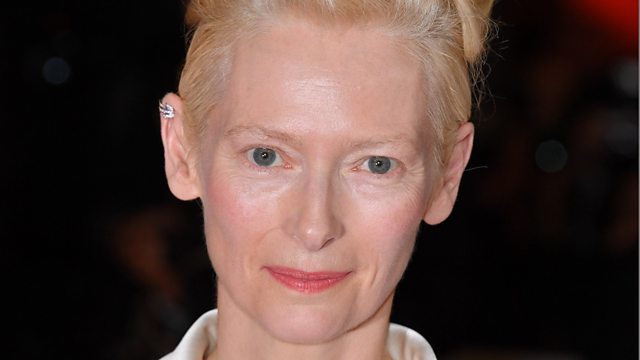 Where to Begin With... Tilda Swinton
Where to Begin With... Tilda Swinton. Raifa Rafiq and critics Tim Robey and Larushka Ivan-Zadeh explore the films of Tilda Swinton
With Raifa Rafiq.
In a series of three summer specials, Raifa Rafiq, from the Mostly Lit podcast, hosts a new series called Where To Begin With...
In part two, she enlists the help of critics Tim Robey and Larushka Ivan-Zadeh to find out where she should begin with the films of Tilda Swinton, who is about to star with her daughter Honor in The Souvenir, released in cinemas later this month.
They discuss Tilda Swinton's collaborations with Derek Jarman and Luca Guadagnino, her Oscar winning role in Michael Clayton, and her gender-switching performance in Sally Potter's Orlando, based on Virginia Woolf's novel.
Producer: Timothy Prosser
Presenter: Raifa Rafiq