Main content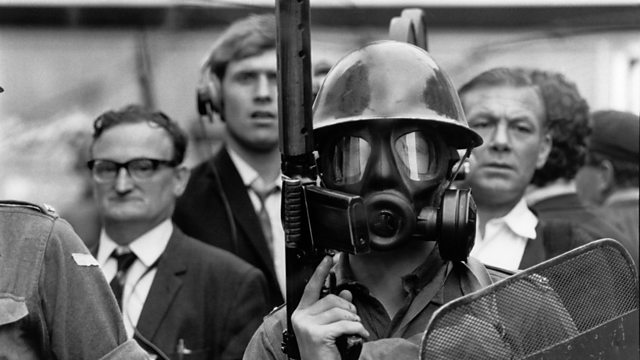 Episode Four: From The Ashes
Ruth Sanderson tries to find out what really happened during the week in August 1969 when law and order broke down and the violence of the Northern Ireland Troubles began
There's no definitive account of the week in August 1969 when Northern Ireland erupted into the full-scale violence of the troubles. But the powerful, largely forgotten testimonies heard soon after by the Scarman Tribunal can help bring us close. Chaired by distinguished judge, Lord Leslie Scarman, the tribunal compelled witnesses from all sides to testify to their experience of the events which led to the breakdown of law and order and the British Army being deployed.
Ruth Sanderson grew up in Northern Ireland and recently moved back there. While she wasn't born when the Troubles started, she thinks they continue to cast a long shadow. Now, expecting her first child, Ruth tries to unravel the events of August 1969 and ask whether their legacy can ever be lifted.
Episode Four: As violence spreads, gangs of Protestants and Catholics across Belfast are preparing to fight for their areas...
Actors: Peter Ballance, Richard Croxford, Niall Cusack and Patrick FitzSymons
Music: David Holmes featuring Gerry Diver on violin
Producers: Conor Garrett & Ophelia Byrne
Picture credit: Foundation Gilles Caron / Clermes
Access to material relating to the Scarman Tribunal report into violence and civil disturbances in Northern Ireland in 1969 was kindly provided by Special Collections, Queen's University Belfast.
Contains public sector information licensed under the Open Government Licence v3.0.