Main content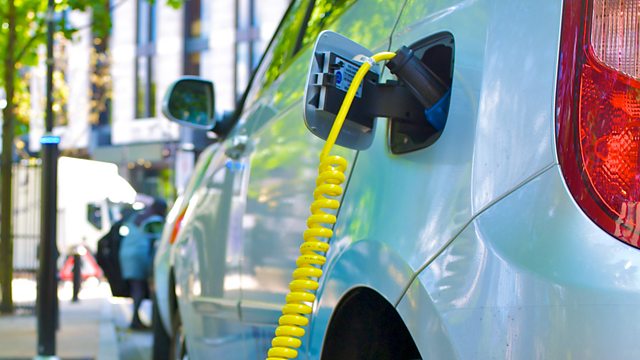 Northern Ireland spending, Electric cars, Edinburgh shopping
How you could switch your petrol car for an electric one, without spending thousands of pounds up front.
Consumer confidence has been low for a while. Wages are being squeezed, the cost of living is rising and the political uncertainty around Brexit continues. It's affecting us all, but new research for this programme suggests that, in Northern Ireland, the UK's role in Europe is the now the number one concern. According to the market research company GFK, that's in contrast to England, Scotland and Wales where having enough money to pay the bills, the NHS and the cost of care top its rankings. We'll speak to Aodhán Connolly who's the Director of the Northern Ireland Retail Consortium and John French who's from the government funded Consumer Council for Northern Ireland.
The government wants more of us to drive electric cars to help tackle climate change and air pollution. They're promising to invest more to encourage us to buy them, but at a time when electric cost more than petrol ones, and are less readily available that's not easy. Some businesses are now trying to address that by offering people the change to subscribe to an electric rather than buying one. We'll speak to the man behind Evezy, about his business model.
We know High Streets need to adapt to survive, but that can be tough if there are rules in places which make change difficult. Up until now there's been a restriction on the type of shops that people could open up on Princes Street in Edinburgh. Strict planning guidance meant it was hard for a shop to change into a food or drink outlet, but that could be about to change. Samantha Fenwick reports from Edinburgh.
Presenter: Winifred Robinson
Producer: Jess Quayle