Main content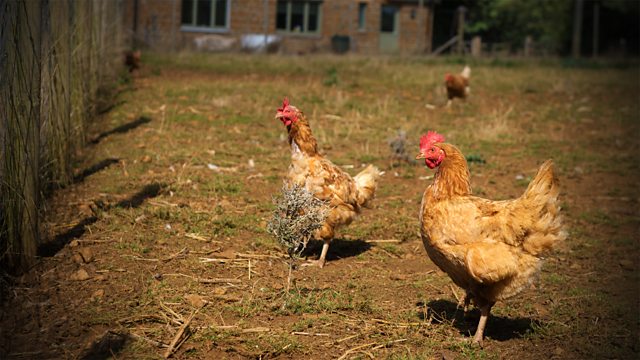 15/08/2019
Kate faces the unexpected and Tracy's girls night in does not go as planned
Peggy's at Brookfield to see Pip, who's out checking the herd. The announcement of the Trust shortlist is scheduled for ten o'clock. David tries to wheedle information out of Peggy regarding the Brookfield bid, to no avail. Later they find out they've been shortlisted, along with Adam, but not Josh. David surprises Ruth by declaring he'd like tickets to a gig for his 60th birthday.
As the clock strikes ten at the Lodge, Kate discovers her friends' vegan project didn't make the cut. Peggy explains their proposal was simply shoddy.
As Kate arrives for her date with the 'friend' of Alice and Chris, she spots Jakob seated at her table. Confusion ensues until they twig that it's a set up. Kate's outraged, but Jakob persuades her to stay for the meal. They enjoy themselves, teasing each other mercilessly. Jakob observes Kate's out for what she can get, but she counters that if that was the case she wouldn't be making sacrifices in order to care for her grandmother.
Tracy's arranged a girls' night in, with games, at Ambridge View. At first, as they invent outlandish cocktails and arrange the sale of Emma's Beechwood bottom drawer, they have a good time. But making a list of Ed's shortcomings has the opposite of the desired effect, and Emma is reduced to unhappy tears.
Countryside Insights from The Archers