Main content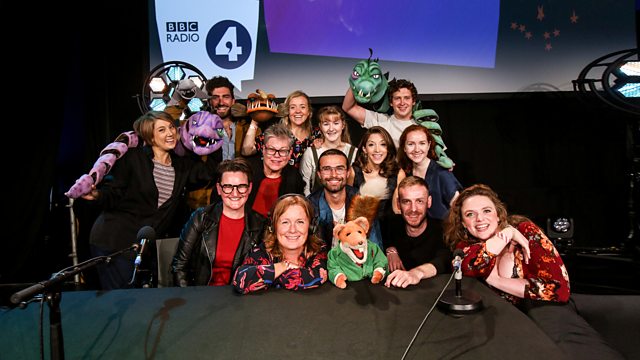 Basil Brush, Christina Bianco, Climate Change theatre and new musicals at Edinburgh Fringe
Christina Bianco performs songs by musical divas, children's TV icon Basil Brush, foxes in literature and climate change shows on the Fringe, plus the reinvention of musicals.
Musical impressionist Christina Bianco reveals how she captures the voice and style of so many different musical divas like Shirley Bassey and Celine Dion, with a special performance on the Front Row stage.
The surprise hit of this year's Fringe has been Basil Brush Unleashed. The children's TV icon is celebrating fifty years in showbusiness with a chat show aimed at adults. Basil talks to Kirsty about his career highlights, and his Edinburgh show and how keeps it the right side of PC.
Edinburgh based author Mary Paulson-Ellis has used foxy themes in her novels The Other Mrs Walker and The Inheritance of Solomon Farthing. She gives Front Row a guide to the Fox in Fiction from Aesop's Fables, the medieval stories of Reynard to Kate Atkinson's Life After Life.
A big trend at this year's Edinburgh Festivals is the number of shows about climate change. Kirsty discusses how they are capturing hearts and minds with Alanna Mitchell whose one-woman show Sea Sick is about a crisis in the world's oceans, and Oli Savage, Artistic Director of The Greenhouse venue, an eco-friendly arts space.
Shows like Hamilton and Come From Away are reinventing the way we think of musicals. Kirsty speaks to Robyn Grant about their musical Unfortunate: The Untold Story of Ursula the Sea Witch, that reimagines the Little Mermaid story, and to Finn Anderson, whose show Islander draws on Scottish folk tradition - with loop pedals.
Presenter : Kirsty Lang
Producer : Hannah Robins
Last on
Basil Brush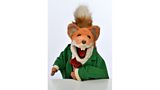 Basil Brush
Photo credit: Steve Ullathorne
Basil Brush Unleashed
is on at Underbelly, Edinburgh until
25 Aug
Mary Paulson Ellis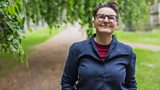 Mary Paulson Ellis
Photo credit: Chris Scott
Mary Paulson Ellis
' second novel
The Inheritance of Solomon Farthing
is out in early September
Broadcast