Main content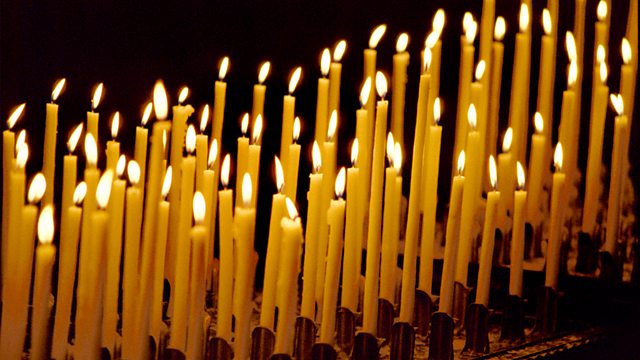 15/08/2019
A spiritual comment and prayer to start the day with Canon Patrick Thomas, Vicar of Christ Church in Carmarthen
Script:
Today, Catholics celebrate the Feast of the Assumption of the Virgin Mary. A few years ago I was in Nazareth with a group of Armenian pilgrims. One evening we were told that there was a special service in the Basilica, the beautiful church built over the grotto where, according to ancient tradition, the Blessed Virgin Mary was confronted by the angel Gabriel, and made the choice which would lead to the birth of Christ.
Wearing my clerical collar, I went along with the Armenian bishop and monk who were leading the pilgrimage. As soon as we stepped through the door, we were spotted by a determined young woman. "You speak English?" she asked. We admitted the fact, and as she swept us along we suddenly realised that we had been recruited to help lead the service. We tried to explain that I was a Welsh Anglican and my companions were Armenian Orthodox, but to no avail. 
And so we found ourselves helping to lead an enthusiastically multilingual service in one of the holiest places in Christendom. Other people led prayers in Arabic, French, Spanish and Italian, and then, as we processed towards the grotto, the Arab Christians sang a glorious hymn to Maryam – the Virgin Mary. The sense of joy and wonder was overwhelming. It was one of the profoundest spiritual experiences of my many years of ministry – partly, perhaps, because it was so wholly unexpected. 
Heavenly Father, we thank you for your love expressed in and through the Blessed Virgin Mary. As we give thanks for her wisdom, courage and perseverance, fill our lives with joy, praise and thankfulness today and always. Amen.