Main content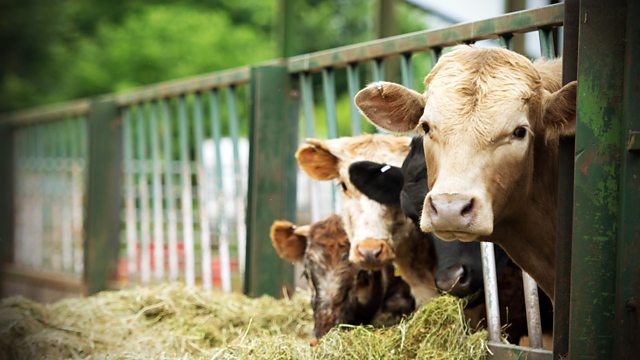 14/08/2019
The past returns to haunt Will and Jazzer makes a monumental error
Jim sets Alistair a quiz conundrum. Alistair's delighted Jim's considering being on the Brainboxes team at the Bull, and feels ready to mingle again. Their good mood is shattered when Jazzer arrives and admits he's been to Harrison about Jim's plight. He assures them he kept Jim's name out of the conversation but nevertheless Jim and Alistair are horrified. What Jazzer sees as opening the door, Jim views as the whole nightmare being dredged up again. He was coping in his own way. He feels betrayed by Jazzer, and leaves for the hide.
The atmosphere in the dairy between Susan and Clarrie is toxic. As they jostle and snipe in disharmony Susan spills a whole batch of curds. After informing Helen, they return to their work having been roundly told off for their unprofessional behaviour. Clarrie concedes it's not fair on Helen to let their differences affect their work. Susan sees it as more than just differences, but she'll comply – though there'll be no friendship between them.
Panic-stricken Will's taken Poppy to A and E, terrified that her spots will lead to sepsis. Clarrie joins him, and gently persuades him to bring Poppy back to her own bed at Greenwood. She offers to help him care for her, but he's adamant he's not leaving Poppy's side until she's better.
Countryside Insights from The Archers