Main content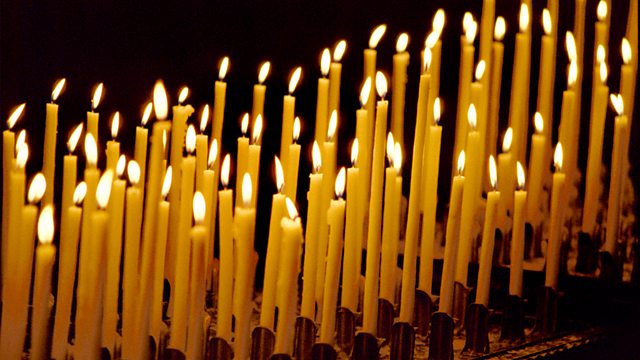 14/08/2019
A spiritual comment and prayer to start the day with Canon Patrick Thomas, Vicar of Christ Church in Carmarthen
Script:
Good morning. Above the Great West Door of Westminster Abbey are statues to commemorate ten twentieth century Christian martyrs. Among them is the Polish Catholic priest Saint Maximilian Kolbe.
When the German army invaded Poland in 1939 Kolbe was briefly arrested by the occupying forces. On his release he and his fellow friars provided shelter for Polish refugees, including two thousand Jews. He continued to publish religious works, a number of which criticized the Nazis. He was arrested by the Gestapo and sent to the death camp at Auschwitz.
Two months later a prisoner succeeded in escaping from the camp. The deputy camp commander was furious. He decided to select ten men to be shut in an underground bunker, where they would be starved to death. As they were being led to the bunker, one of the victims called out "My wife! My children!" Kolbe immediately stepped forward and asked to take the man's place. His request was accepted. The prisoners in the bunker were deprived of food and water, and after a fortnight only Kolbe remained alive. He was given a lethal injection of carbolic acid, and his body was cremated.
Kolbe's willingness to give his life to save that of a stranger was a supreme act of charity, reflecting Christ's own self-giving sacrifice. It shone as a ray of light and hope in a place of desperate darkness, suffering and despair.
Lord God, give us grace to show your loving-kindness to all who are in need. Help us to challenge inhumanity wherever it occurs. Enable us to reflect true human values, working through love and generosity of spirit to heal our world's deepest wounds. Amen.