Main content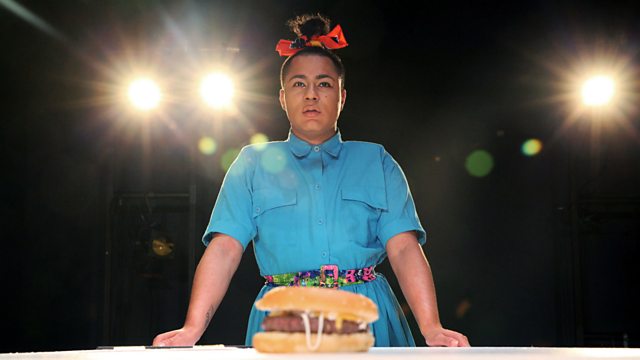 Live from the Edinburgh Festivals
Henning Wehn, German Comedy Ambassador, on his show Get On With It, Chris Brookmyre and his wife Marisa Haetzman write as Ambrose Parry; performance artist Travis Alabanza
Live from the Edinburgh Festivals - comedian Henning Wehn is the self-styled German Ambassador of Comedy. Henning came to the UK seventeen years ago to improve his English and decided to stay due to the good weather and tasty food. His show is called Get On With It which he describes as an unbiased look at Brexit: light on facts and heavy on casual xenophobia.
After someone threw a burger at them and shouted a transphobic slur, performance artist Travis Alabanza became obsessed with burgers, and has written a show about how to reclaim an act of violence. They perform from the show Burgerz for Front Row.
Fringe of Colour is a grassroots organisation campaigning to make the Edinburgh Festival Fringe less white, more culturally relevant and more welcoming to people of colour. Its founder Jessica Brough discusses their work bringing BAME performers together and a new scheme offering free tickets to people of colour for shows by people of colour.
Novelist Chris Brookmyre and his wife Dr Marisa Haetzman, a consultant anaesthetist, have formed Scotland's newest crime-writing partnership. Writing under the nom de plume Ambrose Parry, they have penned The Art of Dying - a tale of medicine and murder on the streets of 19th century Edinburgh.
Presenter : Kirsty Lang
Producer : Dymphna Flynn
Travis Alabanza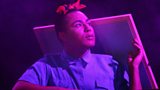 Travis Alabanza
Photo credit: Dorothea Tuch

Burgerz is at the Traverse Theatre until 25 Aug

Main image: Travis Alabanza
Photo credit: Dorothea Tuch 
Chris Brookmyre and Marisa Haetzman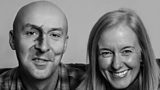 Chris Brookmyre and
Marisa Haetzman
Photo credit: Alan Trotter
The Art of Dying by
Ambrose Parry is out at the end of August