Main content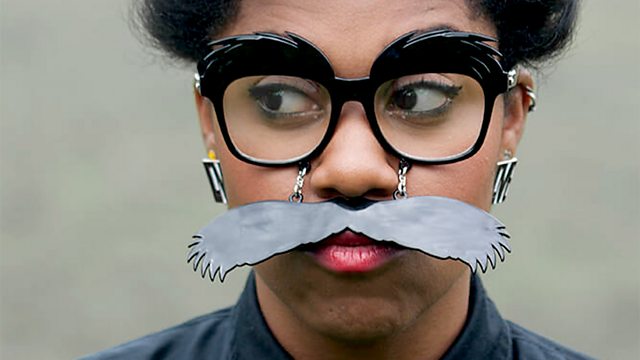 Hairy Art
Keisha Thompson investigates art and artists who use and examine body hair in their work to ask if art can help us unpack our complicated emotions around women and their body hair.
Whether it is denounced as trivial, celebrated, or declared pornographic and disgusting, the presence of body hair on women always elicits strong reactions. It's a topic that poet and performer Keisha Thompson explored in her one-woman theatre show 'I Wish I Had A Moustache'. In this programme Keisha goes in search of other artists who have examined the complicated issues around women and body hair in their work to ask what art can do to help us come to terms with the feelings of guilt and shame that so many women have internalised around their own body hair?
Along the way Keisha visits the National Portrait Gallery with academic and author of 'The Last Taboo: Women and Body Hair', Karin Lesnik-Oberstein, discovering how body hair is most glaring defined in our visual culture by an absence, and meets artists who are bringing it back into view, Kerry Howley who makes delicate, sculptural hair necklaces, Alix Bizet whose work uses hair to ask questions about identity and representation, and Leena McCall, whose 'Portrait of Mrs Ruby May Standing' proved just how controversial depicting female body hair can be. Finally, Keisha visits the 'Kiss My Genders' exhibition at the Hayward Gallery to find out how art is moving the conversation forward.
Presenter: Keisha Thompson
Producer: Jessica Treen
Last on