Main content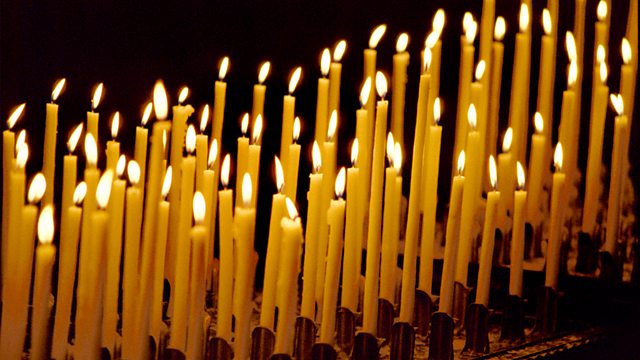 12/08/2019
A spiritual comment and prayer to start the day with Canon Patrick Thomas, Vicar of Christ Church in Carmarthen
Script:
Good morning. On this day in 1805 a twenty-nine year old farmer's wife named Ann Griffiths was buried in the remote Montgomeryshire churchyard of Llanfihangel-yng-Ngwynfa. Ann had been a deeply religious person who expressed her Christian faith in powerful verses. These reflected both her profound knowledge of Scripture and the depth of her spiritual, theological and mystical insights. Ann composed and sang her hymns in Welsh as she worked on the farm, but she didn't write them down. That they were preserved is the result of a set of circumstances that might well be described as miraculous.
Ruth Evans, the farm's maidservant, listened to Ann's singing, and was soon able to repeat the verses by heart. Ruth was illiterate. The man she married was not. He was the local schoolmaster and chapel minister in the nearby village of Pontrobert.  After Ann's death, Ruth sang her hymns to him, and he quickly realised their quality. He wrote them down and had them published. Before long Ann Griffiths had become recognised as one of the most significant spiritual figures in the history of Wales. 
A translation of one of Ann's works was included when Rowan Williams was enthroned as Archbishop of Canterbury. Back in 2005 I had the honour of preaching at a service in her village church to mark the two hundredth anniversary of Ann Griffiths' death, where people from all over Wales came together to mark the life and legacy of this remarkable woman.
Heavenly Father, we give thanks for the spiritual insights of poets and mystics across the ages, especially Ann Griffiths who was enabled by God's grace and goodness to touch and transform the lives of others across the centuries. Amen.