Main content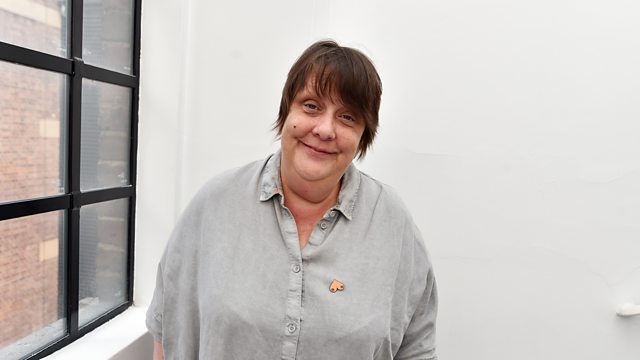 Director and actor Kathy Burke on her new series of documentaries: All Woman
Kathy Burke talks about her new documentaries "All Woman", Disability campaigner Dr Amy Kavanagh on her experiences of harassment in public spaces., plus music from Karine Polwart
Director, actor Kathy Burke on her new series of documentaries for Channel 4 "All Woman" which are about appearance, motherhood, marriage and relationships.
We'll be talking about women's finances and the changes to income when women have a family.
There's music from the Scottish songwriter Karine Polwart. Dr Amy Kavanagh a disability campaigner tells us about her experiences of harassment in public spaces.
Plus a look at how to use the last few weeks of the holidays to prepare children for primary school and the wrestler Heather Bandenburg also known as La Rana Venenosa on why she thinks women's wrestling is a feminist act.
Presented by Jane Garvey
Producer: Rabeka Nurmahomed
Editor: Beverley Purcell
Guest; Sarah Pennells
Guest; Lucy Tobin
Guest; Fran Bennett
Guest; Helen Stroudley
Guest; Vibha Ghei