Main content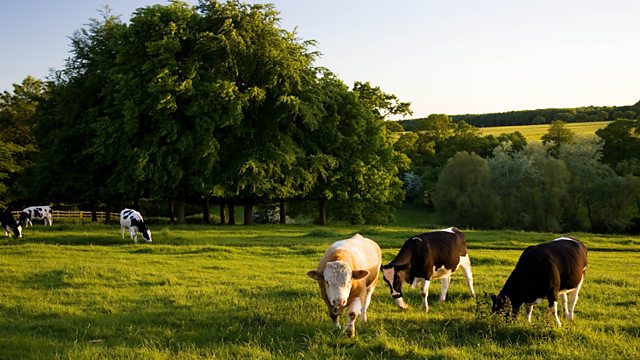 13/08/19 Beef crisis, pollen DNA, wet harvest
The British beef industry says it is in crisis. And scientists are analysing pollen DNA.
The British beef industry says it's in crisis. They blame a number of factors including market uncertainty caused by Brexit, reduced demand for beef from consumers who are eating less red meat and rising costs for feed and fertiliser due to the weak pound. We hear from one farmer near Jedburgh in the Scottish Borders.
Knowing precisely which plants specific bees choose to visit could have a significant impact on crop yields and on reversing the decline in some bee populations. Now scientists have found a way of finding this out by analysing pollen DNA.
We're talking harvest all this week on the programme. Most of the winter barley and oil seed rape in southern England is now safely harvested and in store but unsettled weather means its been far from straightforward in other parts of the UK. 
Presented by Caz Graham and produced by Beatrice Fenton.