Main content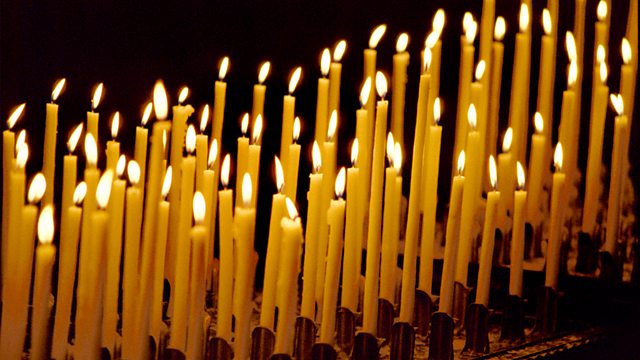 13/08/2019
A spiritual comment and prayer to start the day with Canon Patrick Thomas, Vicar of Christ Church in Carmarthen
Script:
Good morning. Many visitors regard St Davids, at the end of a peninsula in Pembrokeshire, as a very odd place to build a Cathedral. It seems peculiarly remote even with the benefit of modern transport. Yet back in the sixth century, when Saint David established his religious community there, it was extremely central. It was at the heart of the Celtic lands. Using sea-going coracles, missionaries, scholars, pilgrims and other travellers from St Davids could cross to Ireland, Cornwall, Brittany, the Isle of Man, Cumbria and Strathclyde.
A result of this is that there are churches dedicated to Welsh saints outside Wales, particularly in Cornwall and Brittany. Their names are often adjusted slightly to the local language. St David is Dewi in Wales, but Divi in Brittany, for example. His link with Brittany has recently been reaffirmed by the creation of an enormous statue of the Welsh patron saint. Almost ten feet high, it was carved by a Carmarthenshire churchwarden. 
The statue has now been transported to Brittany, to take its place in the 'Valley of Saints' there, along with over a hundred other stone representations of Celtic saints. It is an additional reminder of the spiritual and cultural links that have bound together ancient Christian communities across so many centuries.
Heavenly Father, we remember with gratitude those who risked their lives by travelling in faith in small and often fragile boats across the seas around our island to bring a message of hope and comfort to their fellow men and women. Inspire us through their courage and example today and always. Amen.