Main content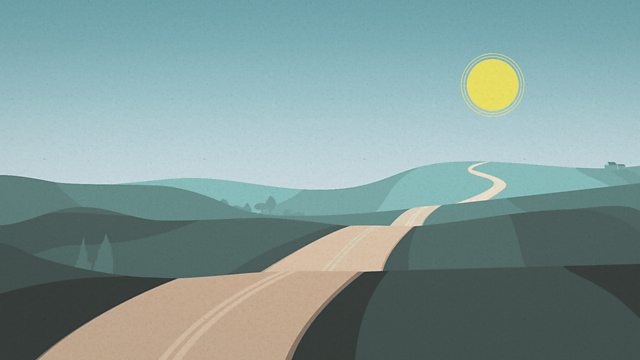 West Country Dreaming
Sarah Parish and John Nettles celebrate Cornwall, Devon and Dorset in readings from Betjeman, Hardy and Charles Causley, and music ranging from Bax and Holst to Portishead.
Sarah Parish and John Nettles celebrate the counties of Cornwall, Devon, Dorset and Somerset.
'And citizens dream of the south and west' writes Hardy in his much-loved poem 'Weathers', and who indeed can resist the lure of the westerning sky? West-country memories and images in this week's programme range from family holidays to romantic medieval legend, and from the warmth of Betjeman's Dawlish to the unfriendly air of Hardy's Egdon Heath. Water is always near, whether beating the Cornish cliffs, flushing the boat of Brutus, son of Aeneas, up the River Dart (local legend says he came that way to found Britain), or flooding the fields of Glastonbury. And the West Country's own local talents are celebrated in poems by Charles Causley and Samuel Taylor Coleridge, and the music of The Fishermen's Friends (Cornwall), The Yetties (Dorset), and Bristol bands Spiro and Portishead.
Producer: Lindsay Kemp
John Nettles is a Cornish actor who starred in the TV series Bergerac and Midsomer Murders, and more recently in Poldark as Ray Penvenen.
Sarah Parish was born in Yeovil, Somerset, and her most recent work has included W1A, Bancroft, and Series 3 of Broadchurch.
Readings:
Weathers (excerpt) - Thomas Hardy
The Seasons - Charles Causley
Beeny Cliff - Thomas Hardy
Idylls of the King (excerpt) - Alfred, Lord Tennyson
In Search of England (excerpt) - H.V. Morton
Dart (excerpt) - Alice Oswald
The Return of the Native (excerpt) - Thomas Hardy
Dawlish - John Betjeman
Five on a Treasure Island (excerpt) - Enid Blyton
Lines composed while climbing the left ascent of Brockley Coombe, May 1795 - Samuel Taylor Coleridge
Grassing (excerpt) - Elizabeth-Jane Burnett
Letter - Sylvia Plath
The Land's End (excerpt) - W.H. Hudson
Grave by the Sea - Charles Causley
Music Played
Timings (where shown) are from the start of the programme in hours and minutes
Thomas Hardy

Weathers (excerpt), read by Sarah Parish

Charles Causley

The Seasons, read by John Nettles

Thomas Hardy

Beeny Cliff, read by John Nettles

Alfred, Lord Tennyson

Idylls of the King (excerpt), read by Sarah Parish

H.V. Morton

In Search of England (excerpt), read by John Nettles

Alice Oswald

Dart (excerpt), read by Sarah Parish

Thomas Hardy

Egdon Heath (excerpt), read by Sarah Parish

John Betjeman

Dawlish, read by John Nettles

Enid Blyton

Five on a Treasure Island (excerpt), read by Sarah Parish

Samuel Taylor Coleridge

Lines composed while climbing the left ascent of Brockley Coombe, May 1795, read by John Nettles

Elizabeth-Jane Burnett

Grassing (excerpt), read by Sarah Parish

Sylvia Plath

Letter, read by Sarah Parish

W.H. Hudson

The Land's End (excerpt), read by John Nettles

Charles Causley

Grave by the Sea, read by John Nettles