Main content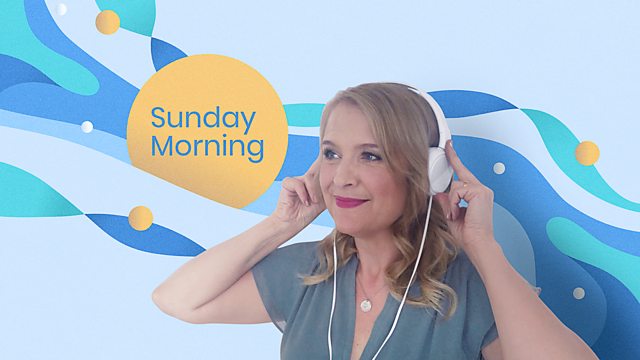 Sarah Walker with Holborne, Mozart and Glinka
Sarah Walker's Sunday morning selection includes British music from Sir Richard Rodney Bennett, as well as Elizabethan composer Anthony Holborne. There's also Mozart's string quartet in C, K157. The Sunday Escape features Glinka's Souvenir of a Summer Night in Madrid.
Last on
Music Played
Johann Gottlieb Goldberg

Sonata in C major for two violins and basso continuo, BWV 1037 (DurG13): Gigue. Presto

Ensemble: Gli Incogniti. Director: Amandine Beyer.

Richard Rodney Bennett

Reflections on a 16th Century Tune

Orchestra: BBC Scottish Symphony Orchestra. Conductor: John Wilson.

Anthony Holborne

Galliard; The Choise: As it Fell on Holy Eve; The Fruit of Love; The Faery Rounde

Ensemble: London Gabrieli Brass Ensemble.

John Dunstable

Salve Regina Misericordiae

Ensemble: The Hilliard Ensemble. Director: Paul Hillier.

Trad.

Malcolm Johnston (reel)

Performer: Màiri Chaimbeul. Performer: Jenna Moynihan.

Ralph Vaughan Williams

The Lake In The Mountains

Performer: Iain Burnside.

Judith Weir

Ascending Into Heaven

Performer: Matthew Fletcher. Choir: Choir of Gonville & Caius College, Cambridge. Singer: Marie-Claire Lindsay. Singer: Felicity McDermott. Singer: Pierre Dechant. Singer: Christopher Dollins. Conductor: Geoffrey Webber.

Michael Nyman

The Heart asks Pleasure First (The Piano)

Performer: Michael Nyman.

Wolfgang Amadeus Mozart

String Quartet in C no. 4 K. 157

Ensemble: Jerusalem Quartet.

Mikhail Ivanovich Glinka

Souvenir d'une nuit d'été à Madrid

Orchestra: BBC Philharmonic. Conductor: Vassily Sinaisky.

Mikhail Ivanovich Glinka

Zhavoronok (The Lark)

Performer: Janina Fialkowska. Singer: Joanne Kolomyjec.

Ralph Towner

Crossing

Ensemble: Oregon.

Philip Glass

The Hours: The Poet Acts

Performer: Lavinia Meijer.

Úna Monaghan

Ómós do Sheamus

Performer: Úna Monaghan.

Wynton Marsalis

Violin Concerto in D Major: 4. Hootenanny

Performer: Nicola Benedetti. Orchestra: The Philadelphia Orchestra. Conductor: Cristian Măcelaru.

Lorenzo Allegri

Canario

Ensemble: L'Arpeggiata. Director: Christina Pluhar.
Broadcast