Main content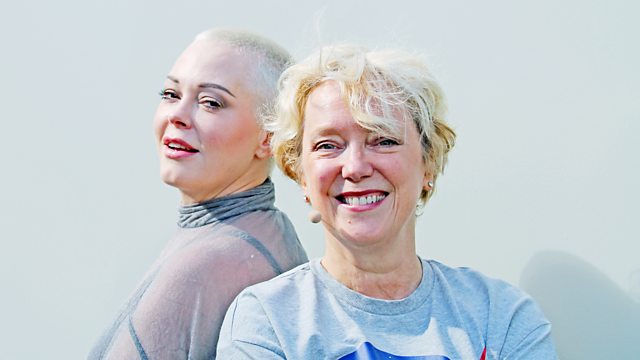 From the Edinburgh Festival: Rose McGowan, Jackie Kay, Elaine C Smith and War of the Worlds
Actor and #MeToo activist Rose McGowan speaks about her Fringe show, Planet 9, plus Elaine C Smith and Jackie Kay talk about the stage adaptation of Jackie's memoir, Red Dust Road.
Actor, activist and MeToo leader Rose McGowan will be on the sofa with Janice to chat about her solo show, spoken word piece Planet 9 - opening tonight.
Australian comedian Rhys Nicolson will be discussing his show, based around being the awkward age of 29, drama from a new production pulling in the Fringe crowds, War of the Worlds, and we'll be hearing about Edinburgh International Festival production Red Dust Road, the translation to the stage of poet Jackie Kay's memoir, starring Elaine C Smith. Elaine, Jackie and Sasha Frost, who plays the young Jackie, will be joining Janice.
Performers from West End musicals will be giving a glimpse of life behind the scenes as they join Janice to talk about their show, I Wish That My Life Were Like a Musical and there's musical comedy from Ed McArthur.
Plus we've our regular film reviews, this week looking at Quentin Tarantino's latest, Once Upon a Time in Hollywood and live action film Dora and the Lost City of Gold.
And fresh from supporting Lewis Capaldi at the Summer Sessions series in Edinburgh, we have Mark Sharp and the Bicycle Thieves providing music.