Main content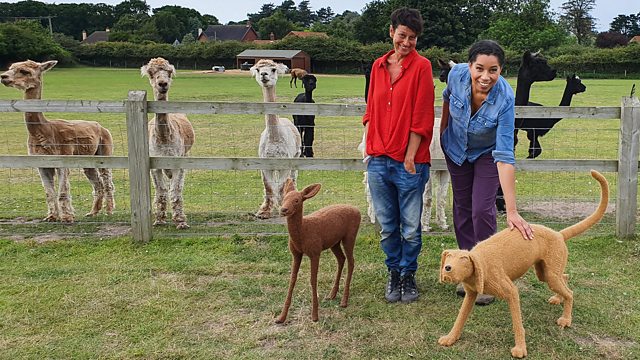 Norfolk
John and Margherita are in Norfolk, where John is up at the crack of dawn to help with a release back into the wild of one of our rarest birds, the corncrake.
John and Margherita are in Norfolk, where John is up at the crack of dawn to help with a release back into the wild of one of our rarest birds, the corncrake. He also meets the team behind the breeding programme and the farmers who are doing their bit by creating the right kind of wetland habitat for the birds. Margherita meets Shauna Richardson, an artist renowned for her crochet animals, an art Shauna calls crochetdermy. Margherita also meets the shepherdess and top sheepdog trainer who just happens to breed red squirrels too.
Tom looks at how devices designed to scare seals away from salmon stocks could be having unintended consequences, while Joe is in Hampshire meeting a man who has made it his life's work to save our mayflies, and Adam is in Kent meeting the young shepherdess making a name for herself in the sheepdog-handling world.
Corncrakes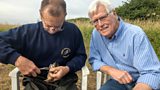 John Craven visits the Norfolk breeding programme hoping to re-establish one of our rarest birds; the corncrake. John sees the intensive work that goes into rearing Corncrake chicks from the egg by the team at Pensthorpe Natural Park, who hand feed the newborn chicks round the clock. 
Then the young birds are established into pens in the Wensum Valley. Here they orientate themselves for the long migration to Central Africa.  John hears all about their new programme where adult birds are left to rear their own young, before he helps release this year's batch of young corncrakes into the wild.
Sonic Seal Deterrents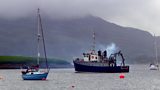 Welfare concerns have put Scotland's salmon farmers in the spotlight recently. It has been said that the tools they are using to scare seals away from their salmon are having unintended impacts on other marine wildlife.  Tom investigates how underwater alarms could be affecting whales, dolphins and porpoises. 
Crochetdermy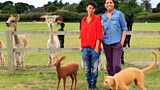 If you thought people who crochet tend to make baby blankets then think again! Margherita meets Shauna Richardson, an artist who draws inspiration from the natural world to crochet on a whole different level. She create life-size animals in an art form she calls 'Crochetdermy'. Her crocheted realistic animals have graced some of the top galleries in the land including the V&A and the Natural History Museum.   Margherita sees the skill and intricacy of each stitch made as Shauna works on her latest creation.
Mayflies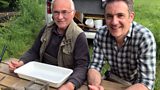 A few weeks ago Joe Crowley was in Hampshire where the mayflies were hatching on the counties chalk streams. These fascinating insects emerge in their millions, having spent two years in the river as larvae.  Once they take to the wing their sole purpose is to mate. But they don't feed as they don't have mouth parts. So they live for just a day or two and die within hours of mating. 
Junior Shepherdess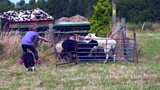 Adam Henson visits the Gower family on their farm in Kent. Whilst dad Nigel works the land, mum Amanda runs a livery for retired horses. And daughter Grace is following in her mum and dad's farming footsteps too. When she was just 18 months old, her mum and dad bought her a toy sheepdog.  Little did they know that this would inspire a future obsession! At 9 years old, Grace got her first realsheepdog, Cap, and she's been having lessons twice a week ever since. 
Red Squirrels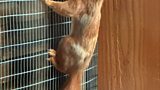 Margherita Taylor meets Sarah Jenkins. She's one of the top sheepdog handlers in the country. She's also a passionate conservation farmer and has created a traditional grassland farm. Here she also provides a home for a rare animal not seen in the wild in Norfolk since the 1960's – the red squirrel. She's an experienced red squired breeder and Margherita arrives just in time to help her move three red squirrel kittens from their nursery to a new enclosure.
Credits
| Role | Contributor |
| --- | --- |
| Presenter | John Craven |
| Presenter | Margherita Taylor |
| Presenter | Joe Crowley |
| Presenter | Tom Heap |
| Presenter | Adam Henson |
| Series Producer | Joanna Brame |
| Executive Producer | William Lyons |