Main content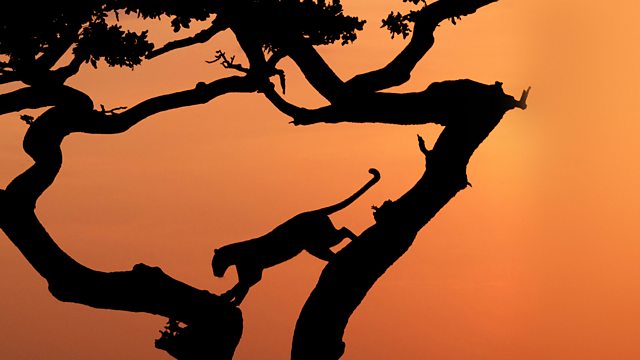 It's the end of an extraordinary year for the animals of the Serengeti. In the aftermath of a huge fire, which families made it through alive?
In this final episode, it's time to close another chapter in the lives of the animals of the Serengeti, the end of an extraordinary year for them all. But first, all around is a blackened smoking wasteland, the aftermath of the huge fire. Which of the families made it out alive and who is still missing?
Torrential rain brings hope and the land is reborn into a green paradise as water quenches the scorched earth. Mirroring the changes in the landscape, the cycle of death and rebirth comes to the fore as the Serengeti's elders prepare their young for adulthood and a life on their own.
Lioness Kali is alive, but one of her three cubs is missing. Kike the cheetah returns and must train her grown-up cubs to survive on their own. The short, lush grasslands make the perfect training grounds for her lessons of survival. She teaches them to stalk, chase and trip their prey. A giraffe, grieving over the unexplained death of her calf, interrupts the cubs' training regime. Leader of the wild dogs Jasari is also showing his pups how to survive on their own, but when he teaches them to fight off hyenas, they too are interrupted by the grieving giraffe.
In the flooded river, elephant matriarch Nalla's baby struggles in the torrents. Bakari returns when a huge fight with a rival baboon troop threatens his family, and he shows his bravery once more.
Kali has yet more surprises in store which bring hope for her and her pride's future. Kike has to leave her cubs and hope that they are ready for independence. With the death of an old male elephant, all the families come together and old rivalries end in a remarkable truce.
With a new regime in place among the baboons, the harmony of nature is restored and for now, the future is bright for the families of the Serengeti.
Storyteller John Boyega
Created & Produced by Simon Fuller
Directed & Produced by John Downer
More episodes
Next
You are at the last episode
Music Played
Timings (where shown) are from the start of the programme in hours and minutes
Credits
| Role | Contributor |
| --- | --- |
| Narrator | John Boyega |
| Photographer | Richard Jones |
| Photographer | Michael W Richards |
| Photographer | Warren Samuels |
| Photographer | Matthew Goodman |
| Editor | Stuart Napier |
| Editor | Imogen Pollard |
| Music | Will Gregory |
| Executive Producer | John Downer |
| Executive Producer | Simon Fuller |
| Production Company | John Downer Productions Ltd |
| Production Company | XIX Entertainment |