Main content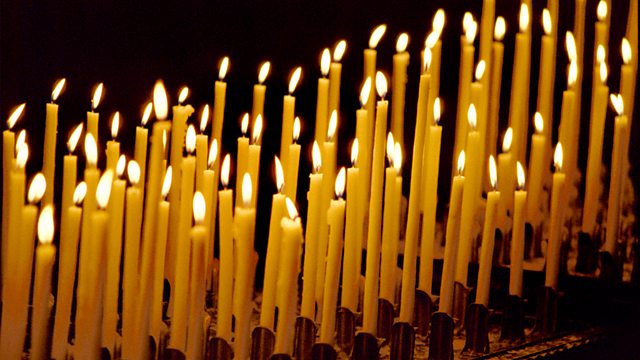 10/08/2019
A spiritual comment and prayer to start the day with Canon Patrick Thomas, Vicar of Christ Church in Carmarthen
Script:
Good morning. Today is the final day of this year's National Eisteddfod, the annual celebration of all things Welsh. At the centre of the festival is the Gorsedd of Bards, made up of poets, writers, musicians, artists and others who have made a distinguished contribution to Wales, its language and culture.
The Gorsedd was first linked to the Eisteddfod two hundred years ago. It sprang from the hyperactive imagination of Iolo Morganwg. He was a remarkably gifted man: a skilled stonemason, poet, political and religious radical, and the greatest Welsh-language scholar of his time. He was also a brilliant literary forger. He claimed to be the only one who knew the traditions of the ancient Druids, and thus was able to create the Gorsedd of Bards.  After two centuries this initially rather dubious invention has for many become a cherished Welsh institution, to which I have the privilege to belong.
The highlights of the Eisteddfod are the literature prizes and the Gorsedd has an essential part to play in the ceremonies that surround them.  The most dramatic moment of the Gorsedd ceremony involves an enormous sword which is displayed by its keeper. The Archdruid asks "Is there peace?" And the crowd respond "Peace!" The sword is restored to its scabbard, and there is a general sigh of relief. The symbolism is basic, but the message is powerful. Beyond the invented rituals is a desire for a society and a world where people can live together in harmony.
Heavenly Father, we thank you for the glorious variety of languages and cultural traditions that enrich our world. Help us to respect and rejoice in our differences, so that through us the world's wounds may be healed. Amen.