Main content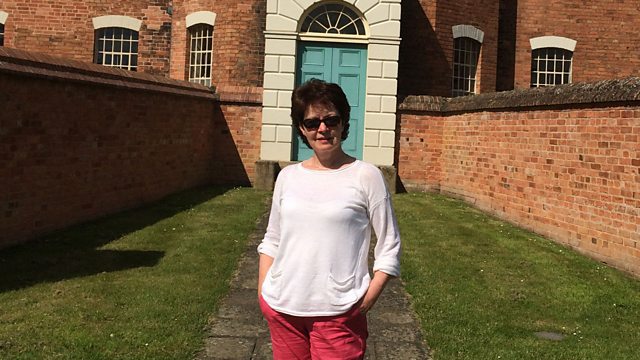 Southwell's Workhouse
The story of Southwell told through the workhouse, the minster and a 200-year-old apple tree.
Helen Mark visits the last surviving workhouse, the minster and a very special apple tree to find out how these important landmarks in Southwell have impacted on the lives of those who live there.
Michael Perkins lived in the workhouse in 1948 with his mother and six siblings when they became homeless. Now aged 75 he goes back to the workhouse and revisits the room he lived in – he remembered "the pink brick walls and always feeling hungry".
The workhouse was a place of last resort for the poorest and opened in 1824 and was built by Rev John Becher a resident and clergyman of Southwell Minster.
Robert Merryweather's great grandfather was fortunate and didn't need to turn to the workhouse as aged just seventeen it was him and his family who pioneered the 'Bramley apple' from the original 200 year old apple tree planted in Southwell .
But, Emma Rose a dancer, says she probably wouldn't have escaped the workhouse had she been born a 100 years ago – last year the young single mum found herself homeless. After visiting the workhouse she choreographed a dance inspired by the stories of mums being separated from their children which was a common practice in the workhouse.
Today, the workhouse is owned by the National Trust and is one of the last remaining workhouses where visitors can get a glimpse of what life was like for those who lived there. This year for the first time the infirmary which was added onto the workhouse a few years later, has been restored and gives an insight into how the sick and dying were treated.
Presenter Helen Mark
Producer: Perminder Khatkar
Dance choreographed by Emma Rose.
Filmed by Artist & Filmmaker Benjamin Wigley from ARTDOCS with sound design by CJ Mirra.
Podcast
Countryside magazine featuring the people and wildlife that shape the landscape of Britain