Main content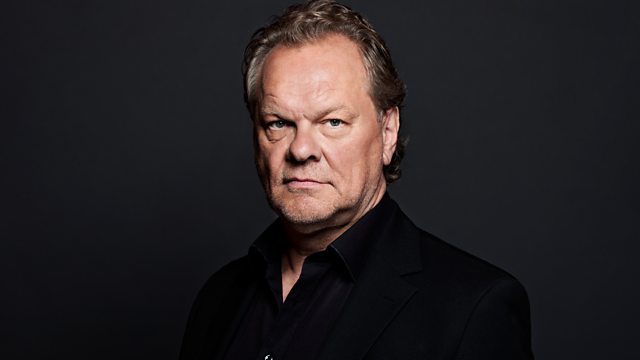 Baritone Michael Volle and pianist Helmut Deutsch
German singer Michael Volle presents Mahler's poignant Ruckert songs, Strauss and Schubert with Helmut Deutsch, live from the Queen's Hall in Edinburgh.
German baritone Michael Volle presents a programme of high drama and poignancy accompanied by Helmut Deutsch, on piano. Schubert's setting of 'Der Taucher' (The Diver) tells the tragic tale of King's challenge to retrieve a gold goblet from the water to win his daughter's hand in marriage. This is followed by three songs from Mahler's song collection 'Des Knaben Wunderhorn'. After the interval Micheal Volle and Helmut Deutsch perform three rarely heard songs by Strauss and they conclude with Mahler's poignant Rückert-Lieder. Presented by Donald Macleod
Schubert: Der Taucher
Mahler: Rheinlegendchen
Mahler: Des Antonius von Padua Fischpredigt [Anon]
Mahler: Lob des hohen Verstandes
Interval at approx. 11.50am
Donald Macleod introduces recordings by Colin Currie who will be performing at the Edinburgh International Festival with the BBC Scottish Symphony Orchestra.
J.S. Bach - English suite no. 2 in A minor BWV.807 for keyboard: Prelude
Reich – Music for Pieces of Wood
12.10pm
Strauss: Vom künftigen Alter Op 87 1
Strauss: Und dann nicht mehr Op 87 3
Strauss: Im Sonnenschein Op 87 4
Mahler: Rückert-Lieder: Ich atmet' einen linden Duft, Liebst du um Schönheit, Blicke mir nicht in die Lieder; Um Mitternacht, Ich bin der Welt abhanden gekommen
Michael Volle (baritone)
Helmut Deutsch (piano)
Donald Macleod (presenter)
Gavin McCollum (producer)
Featured in...
We broadcast more live and specially-recorded concerts and opera than any other station.