Main content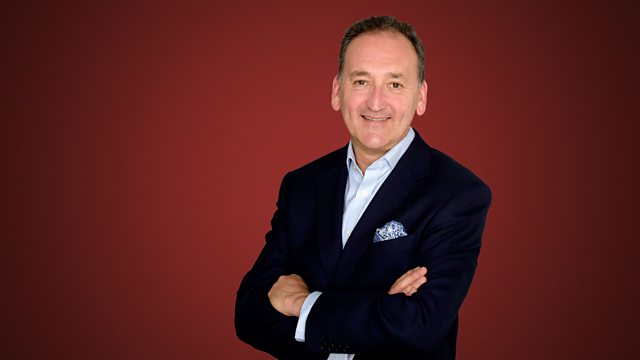 Essential Classics with Ian Skelly: Soler's Fandango, Liszt's Irish Extravaganza
Refresh your morning with a great selection of classical music, presented by Ian Skelly.
Ian Skelly with Essential Classics - the best in classical music.
0930 Your ideas for companion pieces on the Essential Classics playlist. Today's starter is Soler's Spanish-infused Fandango, arranged for ensemble by Christina Pluhar. Other highlights include a piano concerto by German Romantic Emilie Mayer, and Vaughan Williams's tune-packed overture to The Wasps.
1010 Musical Time Travellers – stories behind the music making of the British Isles. Liszt's tour of Ireland, by Jessie Grimes.
Last on
Music Played
Dmitry Shostakovich

Folk Festival (The Gadfly)

Orchestra: BBC Philharmonic. Conductor: Vassily Sinaisky.

The Film Music of Dmitri Shostakovich, Vol.2: BBC Phil, Sinaisky.
Chandos.
8.

Ernest Bloch

Prayer

Performer: Sol Gabetta. Ensemble: Amsterdam Sinfonietta.

Johann Sebastian Bach

Prelude & Fugue in C Major, BWV 531

Bach: Organ Works, Vol. 3.
BIS.
102.

Alexander Borodin

String Quartet No 2 in D major (3rd mvt)

Ensemble: Takács Quartet.

Borodin; Smetana - String Quartets.
Decca.
7.

Eva Dell'Acqua

Villanelle [With the swallow]

Singer: Edita Gruberová. Orchestra: Stuttgart Radio Symphony Orchestra. Conductor: Kurt Eichhorn.

Padre Antonio Soler

Fandango

Music Arranger: Christina Pluhar. Ensemble: L'Arpeggiata. Director: Christina Pluhar.

Los Pajaros Perdidos: L'Arpeggiata, Christina Pluhar.
Virgin Classics.
19.

Ludwig van Beethoven

Piano Sonata in C minor, Op.13 'Pathétique' (2nd mvt)

Performer: Jonathan Biss.

Beethoven: Piano Sonatas 8,15,27 & 30: Jonathan Biss.
EMI.
2.

Arthur Sullivan

Imperial March

Orchestra: BBC Concert Orchestra. Conductor: Owain Arwel Hughes.

Sullivan: Irish Symphony, Imperial March, Victoria and Merrie England & In Memor.
CPO.
201.

Ola Gjeilo

The Spheres

Choir: Tenebrae. Orchestra: Chamber Orchestra of London. Director: Nigel Short.

Antonín Dvořák

Carnival Overture, Op 92

Orchestra: Philharmonia. Conductor: Sir Andrew Davis.

Emilie Mayer

Piano Concerto in B flat major: I. Allegro

Conductor: Sebastian Tewinkel. Orchestra: Neubrandenburger Philharmonie.

Mayer: Symphony No. 4, Piano Concerto, String Quartet & Piano Sonata.
CapriccioNR.
201.

Luigi Boccherini

Quintet No 4 in D major, G 448 (Grave assai, Fandango)

Performer: Carles Trepat. Performer: David Tummer. Ensemble: Casals Quartet.

Boccherini: La musica notturna delle strade di Madrid.
Harmonia Mundi.
15.

Frédéric Chopin

Nocturne in G major op 37 no 2

Performer: Ingrid Fliter.

Ralph Vaughan Williams

The Wasps (Overture)

Orchestra: Royal Liverpool Philharmonic Orchestra. Conductor: James Judd.

Vaughan Williams: Piano Concerto.
Naxos.
1.
Broadcast

The Classical Companion Collection