Main content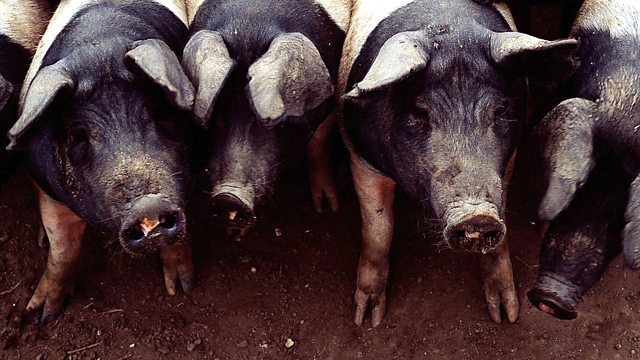 08/08/19 - Death threats on social media, flystrike in sheep, nature-friendly farming and a play about Foot and Mouth
A dairy farmer who posted a picture of a cow with her new born calves talks about the abuse and death threats he received in return.
A Suffolk dairy farmer describes the threats and abusive comments he received online after posting some pictures of his calves. He was called a rapist and a murderer, and was sent a message threatening to take his children away. We hear about the darker side of farmers' interaction with social media.
This summer's hot and wet weather is creating the perfect conditions for blowflies to lay their eggs on sheep. When the maggots hatch, they feed on the sheep's skin and can kill them. Now a computer model which shows which parts of the country have the highest risk of flystrike has been released for farmers to use.
Intensive farming often gets criticised for causing a decline in biodiversity. But new research from Scotland's Rural College suggests it is possible to farm intensively and still improve biodiversity. We visit the college's dairy farm to find out how feeding cows a more diverse diet can benefit the ecology out in the fields.
The devastation caused by foot and mouth disease back in 2001 may seem like an unlikely theme for a stage play, but we hear from a playwright whose play about the disaster is currently showing at the Edinburgh Fringe Festival. She says rural communities are often ignored by the arts.
Presented by Sybil Ruscoe
Produced by Heather Simons